We now know the identity of the anonymous donors who paid for 70 homeless people in Chicago to stay in a hotel during the polar vortex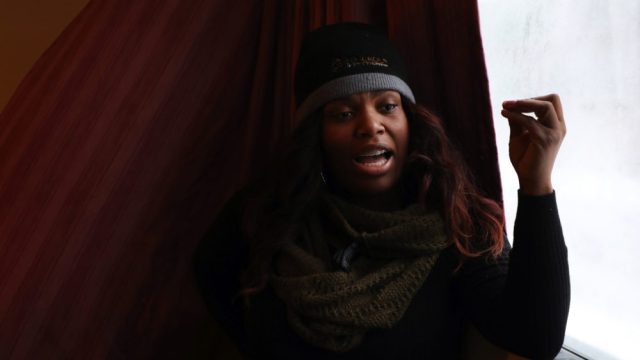 Much of the Midwest is currently facing brutally cold weather as the polar vortex roars on. The subzero temperatures are raising significant safety concerns—especially for homeless people who don't have access to shelter. However, in an incredible act of kindness, one anonymous donor in Chicago made sure that 70 people living on the streets were able to stay in a hotel. According to NBC Chicago, a group of homeless people had been camping in tents, relying on 100 propane heaters to keep warm during the biting temperatures. But on January 30th, after one of the tanks exploded, the Chicago Fire Department confiscated the remaining heaters. It was clear that the group would need to take shelter elsewhere, especially since temperatures had dipped to 22 degrees below zero.
That was when the anonymous donor stepped in.
Salvation Army spokeswoman Jacqueline Rachev told NBC Chicago that she had been preparing to move the group of homeless people to a warming center when she received a call from a local official. Someone had purchased a block of hotel rooms on the South Side for the group. Rachev told the Chicago Tribune that the donor has paid for the rooms through the rest of the week.
And today, February 1st, we learned that the good samaritan behind the act wasn't some secretive millionaire—it was a group of volunteers who charged the rooms on their own credit cards. The gesture reportedly started with a volunteer named Candice Payne, 34, who says she "impulsively" charged the first 20 rooms on her AmEx card when she realized how dire the situation was, and other volunteers followed suit.
"This is just regular people trying to help, Payne, who works in real estate, told The Chicago Tribune.
She initially posted about the effort on her Instagram page in an effort to gain more help.
The paper also spoke with a man named Jermaine, one of the homeless people rescued from the cold. He called Payne and the volunteers his "angel," saying, "We don't get that type of help. I really needed them at that point, so they came right in time."
USA Today notes that Chicago's temperature on January 30th was the lowest ever recorded on that date. So far, at least 21 people have died in polar vortex-related incidents across the Midwest. The cold snap has caused school and transportation closures, and even the Postal Service has shut down in some areas. In weather like this, having somewhere to stay the night can be the difference between life and death— so the actions of these regular, every day people were huge.
Stay safe, everyone!