The first trailer for "Annihilation" is here, and we have no idea what's going on — but it's so pretty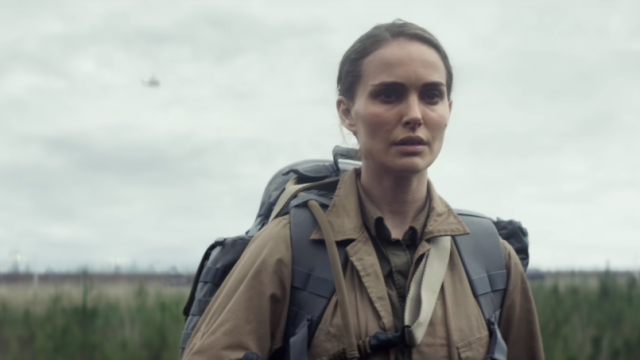 Attention fans of A) sci-fi B) movies, and C) awesome ladies — the first teaser trailer for Annihilation is here, and it has D) all of the above.
Adapted from Jeff VanderMeer's Southern Reach Trilogy, Annihilation follows Natalie Portman's biologist in an Alice-in-Wonderland-lookin' alien place called Area X. She's accompanied by a ridiculous amount of our faves, including Gina Rodriguez, Jennifer Jason Leigh, and Tessa Thompson, who are all scientists. A major motion picture. About a group of female scientists. Be still our hearts!
Could we be any more on-board if we tried?
A stellar, diverse cast of female scientists? Weird creatures and alien landscapes? From Alex Garland, the dude who wrote and directed Ex Machina? YES, PLEASE.
https://www.youtube.com/watch?v=ufaDurSCKOk?feature=oembed
We've watched the trailer like a half a dozen times now and counting, and we're not about to stop now, TBH. The film doesn't come out until February 23rd, 2018, however, so we've got quite a while to wait. In the meantime, here's a bit more info…
This is how FSG Originals, the trilogy's publisher, describes the first book:
"Their group is made up of four women: an anthropologist; a surveyor; a psychologist, the de facto leader; and our narrator, a biologist. Their mission is to map the terrain and collect specimens; to record all their observations, scientific and otherwise, of their surroundings and of one another; and, above all, to avoid being contaminated by Area X itself."
And um, did we mention that Portman's husband in the film is played by Oscar Isaac? Oscar Isaac, people, which makes this movie EVEN MORE JAM-PACKED WITH OUR FAVES.
We can't wait for Annihilation to come out!