The first trailer for Netflix's "Anne of Green Gables" is here, and she's seriously the best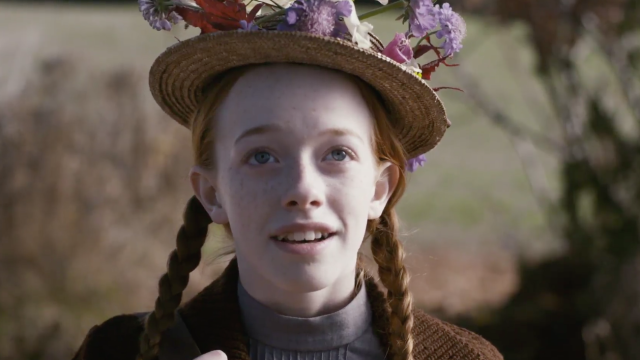 Step aside Kimmy Schmidt, Barb, Lacie from Black Mirror, and Red because there's a new…well, there's a new redhead in town. The first trailer for Netflix's Anne of Green Gables remake is here, and she is about to join the ranks alongside all our favorite gingers on the streaming site. She's also going to join all the other fierce and powerful ladies we love to binge.
As Kimmy would say, "females are strong as hell," and Anne's going to prove this mantra true once again.
The show, simply going by the title of Anne, is going to jump right to the top of our to-binge list, and we seriously cannot wait.
https://www.youtube.com/watch?v=dRqfFmMgWfI?feature=oembed
Netflix has also released the full plot of the series, and fans of the book will find everything to be very familiar:
Anne is a coming-of-age story about an outsider who, against all odds and many challenges, fights for love and acceptance and her place in the world. Set in Prince Edward Island in the late 1890s, the series centers on Anne Shirley, a young orphaned girl who, after an abusive childhood spent in orphanages and the homes of strangers, is mistakenly sent to live with an aging sister and brother. Over time, 13-year-old Anne will transform the lives of Marilla and Matthew Cuthbert and eventually the entire small town in which they live with her unique spirit, fierce intellect and brilliant imagination. Anne's adventures will reflect timeless and topical issues including themes of identity, feminism, bullying and prejudice.
???
Are you excited, because we're about to burst with excitement. We don't even have to wait that long to binge Anne — the series will drop on Netflix on May 12th. That gives you just enough time to reread Anne of Green Gables again (or, reread it three or four times) to prep for this 2017 take.