OMG, Anne Rice's "The Vampire Chronicles" could be headed for TV and we're so excited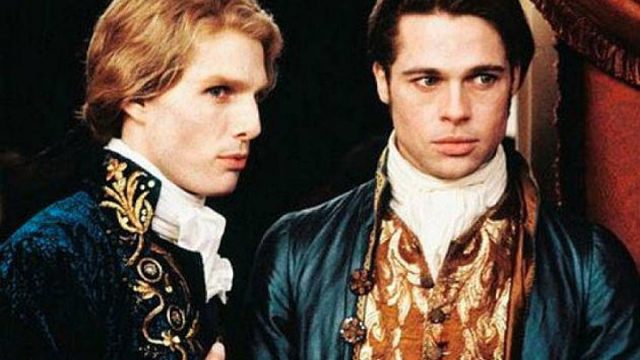 Vampires have been quite the pop-culture phenomenon this decade. Twilight, The Vampire Diaries, and True Blood are just a few of the many popular vampires. And it seems our blood-sucking friends are not going anywhere. Anne Rice wants to turn The Vampire Chronicles into a potential TV show! And we thought we were pumped about the True Blood musical.
That's right, Lestat could be coming to our small screens!
Anne Rice explained her vision in the full Facebook post.
She wrote, "A television series of the highest quality is now my dream for Lestat, Louis, Armand, Marius and the entire tribe. In this new Golden Age of television, such a series is THE way to let the entire story of the vampires unfold."
In case you did not know, The Vampire Chronicles currently consists of eleven entries. The 12th, Prince Lestat and the Realms of Atlantis, will be released November 29th.
Regardless of these films, there's still plenty of material to go around! Think of all the sexy vampires that may grace our screens! In this age of quality television, there is no better time to be a television show. Seriously, we can't wait to see what happens next. (We do, however, suspect sales of garlic and crosses will sky-rocket…)