Anne Hathaway is all smiles after voting today and so are we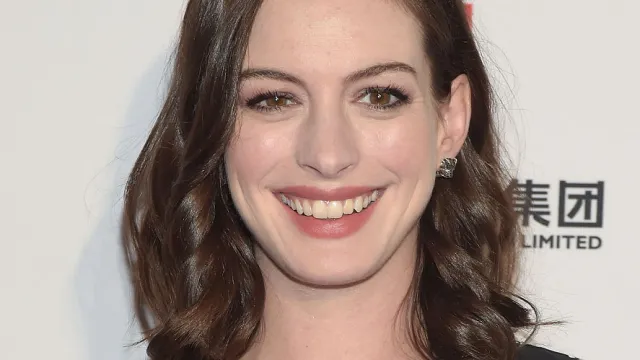 It only seems appropriate on Election Day that so many celebrities are celebrating casting their vote with happy pictures posted to their social media accounts. While we already knew how important and powerful the act of voting is, seeing Anne Hathaway's smiling face after voting for Hillary Clinton is a great reminder that voting can also be genuinely fun!
The actress and advocate posted a voting sticker selfie to her Instagram page earlier today where she beamed from ear to ear after completing her civic duty in this election.
Rocking a casual track jacket and some flattering shades, Anne's post-voting smile is seriously infectious.
Her caption is both enthusiastic and helpful.
She writes, "Today is #ElectionDay! Have you made your voice heard yet? Check the link in my bio to find out where to vote 🇺🇸."
Anne has been a major supporter of the Clinton, the Democratic nominee.
Though she's been open about her political choices, she's also been clear about the importance of exercising your civic duty no matter what your choices may be.
In a powerful video posted over a month before Election Day, Anne (and many of her famous friends) implore their fellow citizens to let their voice be heard on this important day.
Of course, the presidential election is the major issue on everyone's mind today. But there are tons of other issues on every ballot across the country that citizens should be educated on. So having Anne remind us of the importance of getting out and being heard is, like everything else she does, totally wonderful.