Anne Hathaway stole this centerpiece from a fancy party, and hey, we've all been there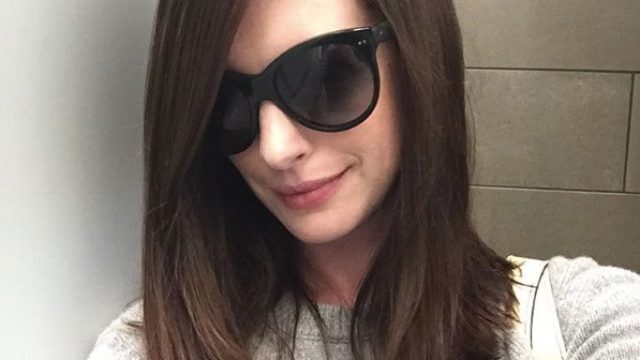 We've all been there. You're at a fancy party, you admire something beautiful and disposable that's only gonna be thrown away at the end of the night anyway, and you claim it for your own (and if you haven't, you've probably at least thought about it).
Don't worry — she totally told Dior she did it in a super public Insta post, so we're assuming this was actually a totally cool and acceptable thing to do. And honestly, even if it wasn't, we'd honestly still be cool with it. She's one of our favorite peeps (who recently celebrated the 15th anniversary of "The Princess Diaries" and can lip-sync to "Wrecking Ball" like a BOSS, FYI). If she wants a pretty centerpiece that matches her dress…there are worse things to steal!
"Dear @dior, I stole the centerpiece. Regards, Annie. PS- thank you for an incredible evening at the @guggenheim. You and #mariagraziachiuri are a match made in heaven xx"
Isn't she a darling? And hey, at least she's an honest thief. Incidentally, we can't take our eyes of Hathaway's dress. It's so shimmery and flowery and suits her so incredibly well.
Keep doing what you do, Princess Anne. We've always got your back.