We can't stop staring at Anne Hathaway's new hair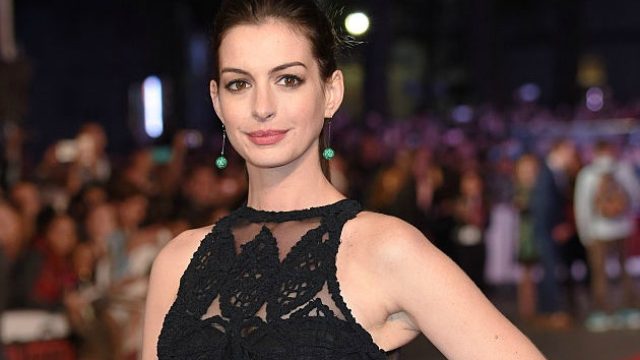 Anne Hathaway's style has changed a lot in the last decade. She's one of those actresses that can rock a variety of styles, cuts and colors—and totally look amazing. So when she posted a picture of her new hairdo, we totally fell in love. Everything about it is fabulous, from the shade to the length.
See, over the weekend, Anne shared this sneak peek of her new hair. We can't see the entire thing because a hat is in the way, but from what we can tell, it's a stunning shade of strawberry blonde.
Let's talk about Anne's hair through the years. The actress is a natural brunette. When she first exploded on the scene, people knew her for her Princess Diary character Mia Thermopolis's frizzy locks. When she did press for the film, her hair was a lighter shade of brown. But for the most part, she sticks to neutral brown hues.
Remember Anne Hathaway's peak 2000s look? (Also, posing with Mandy Moore. There is so much to love here.)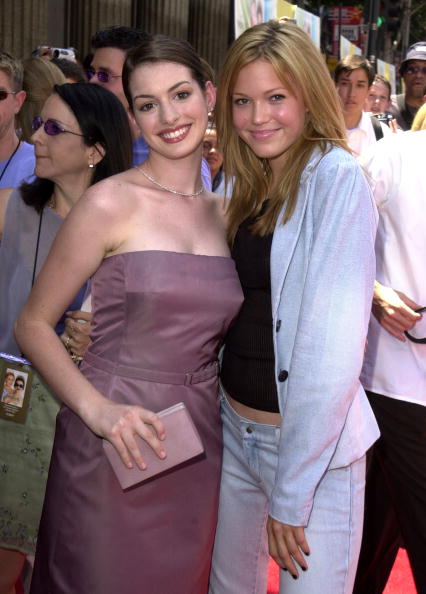 During her Brokeback Mountain and Devil Wears Prada days, the actress had some seriously flattering fringe. We're talking the chunkiest of the chunky bangs.
Miranda Priestly would be proud of this next-level chicness.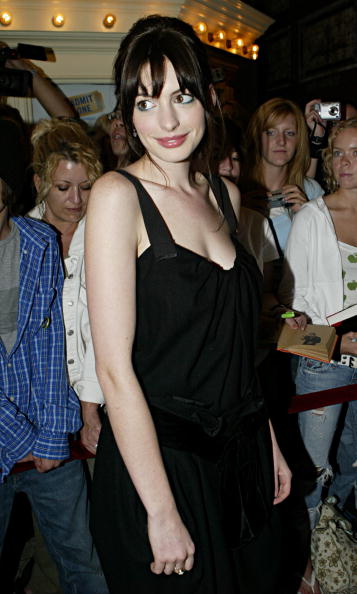 A few years later she cut her hair into a short bob, and then went even shorter for her role in Les Miserables. She famously sported a pixie crop, and maintained the hairstyle for quite a while—even after the film was over.
And she looked mega cute.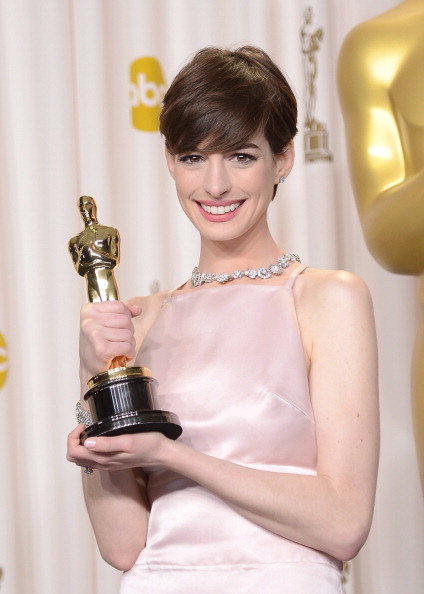 Which brings us to Anne's new, lighter hair. She's gone light before—she surprised the world by dying her hair platinum blonde for the 2013 Met Gala, and she donned a platinum wig to play the White Queen in Alice in Wonderland.
It's decided. Anne Hathaway can pull of any and every look.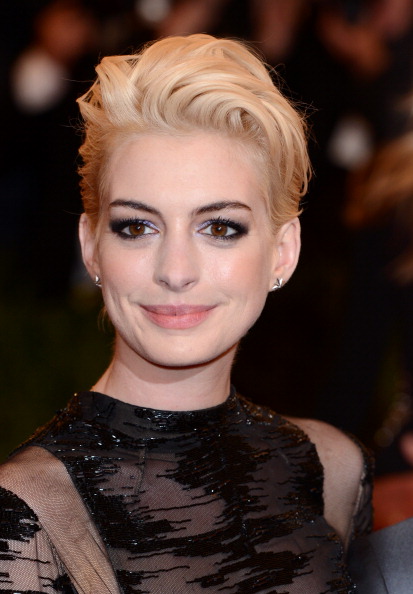 Including this reddish-blondeish-light brown shade of the moment. Major hair props, Anne Hathaway!