The first photos of Anne Hathaway on the set of "Ocean's 8" are here, and they are FIERCE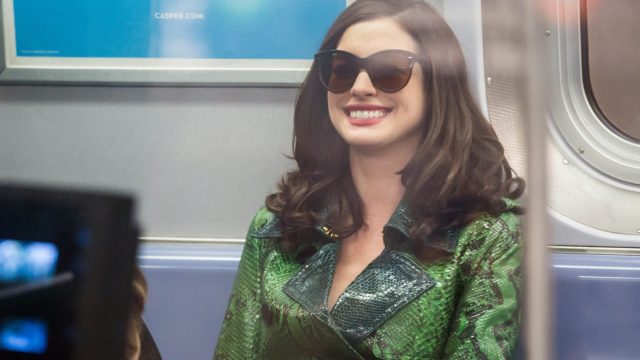 Right now, on the streets of New York City, the upcoming Ocean's 8 is coming to life and we can seriously not wait for it to hit theaters. The reboot (/sequel) to Ocean's 11 swaps out George Cloony, Matt Damon, and Brad Pitt for the likes of Sandra Bullock, Cate Blanchett, and Rihanna — and that's still only three of the half a dozen ladies preparing to pull off the *perfect* heist for the movie.
One other lady in this fine company happens to be Anne Hathaway, who has finally been spotted filming Ocean's 8, and we can already not get enough of her, her character, and her character's totally fierce green snake-skin coat.
While we know nothing — absolutely nothing! — about the plot of the movie, we at least know that all of these ladies are totally smashing it when it comes to fashion. And obviously they're going to smash it when it comes to their brains, wit, strength, and camaraderie, but you know, since we know nothing about the movie right now all we can focus on is their wardrobe.
And Anne's is ?.
She's been spotted on set wearing this knee-length trench coat, and hold on, gotta add this to our holiday wish-list.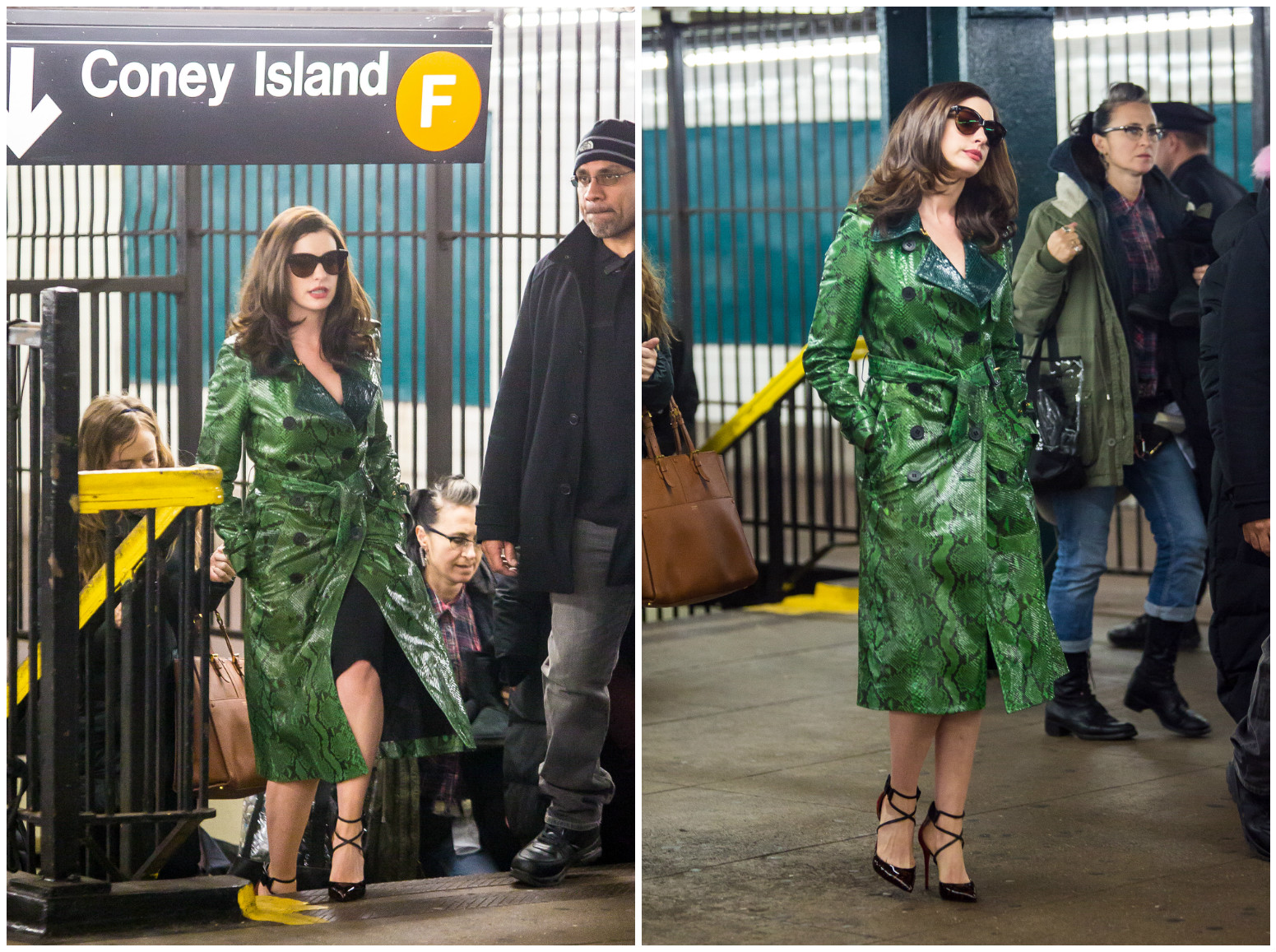 Yes, it appears as if Anne's character is a big fan of the subway, and/or Coney Island. There are even a few pictures of her on the subway, too. Here she is filming a scene with co-star Helena Bonham Carter.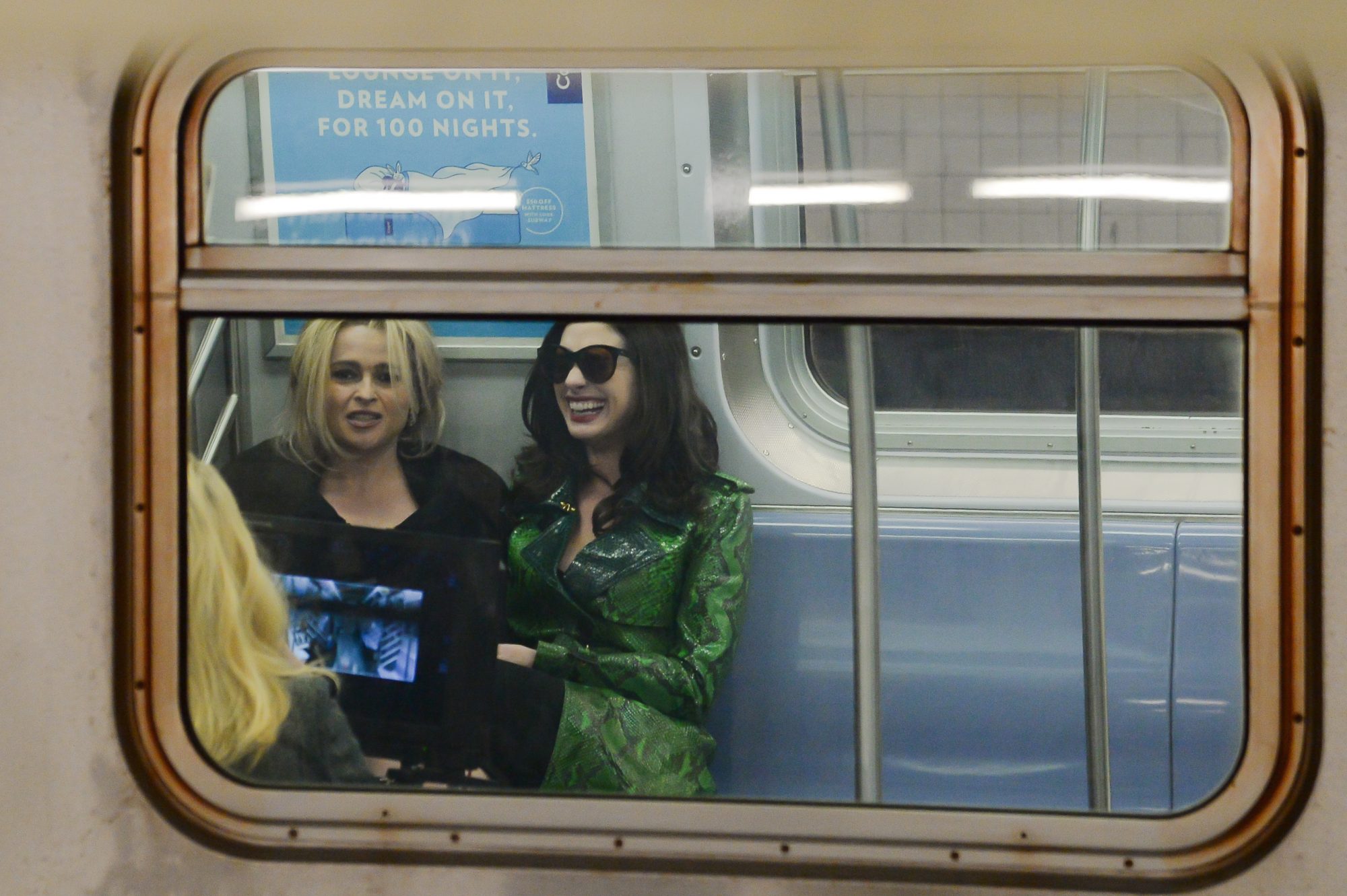 If you need more Anne and co-star action then BOOM, DREAM TEAM, HATHAWAY AND KALING.
Honestly, Hathaway and Kaling, 2020.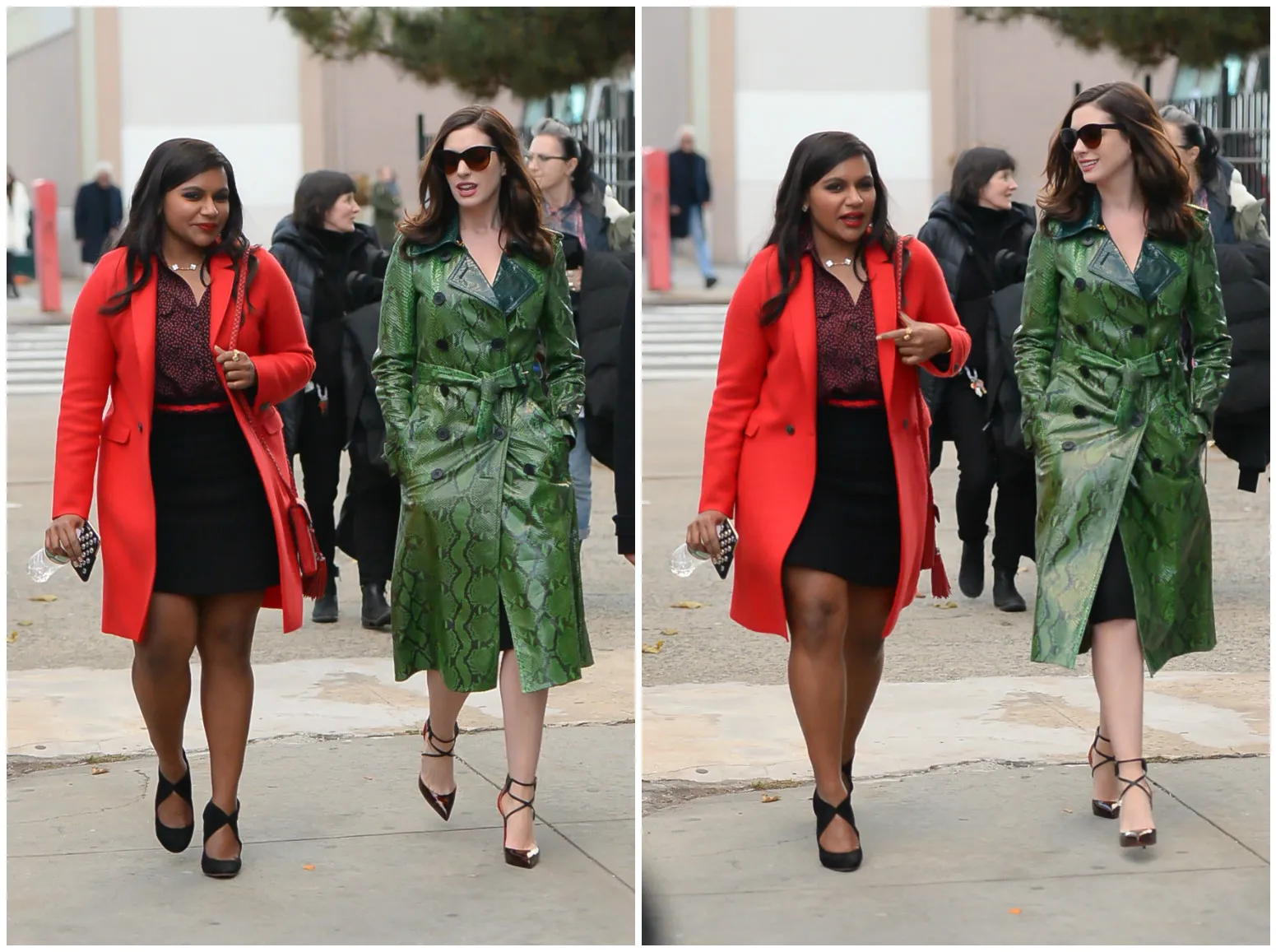 On a scale of 1 to 10, I'd say we're about an 8 excited for this movie.
JK, we're 8 billion times excited for it. Is it June 8th, 2018 yet?