Anne Hathaway just changed up her hair color for autumn and we're falling hard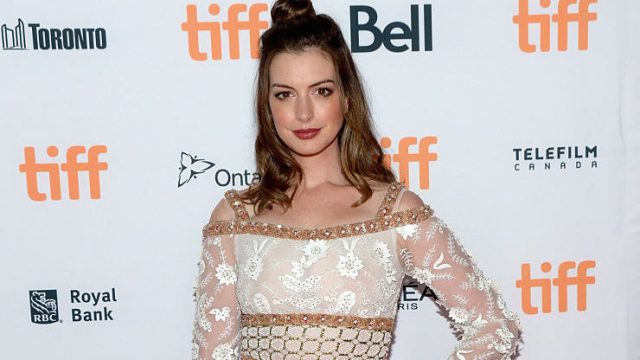 Is there any hairstyle Anne Hathaway can't totally own? The actress showed off a new, deep chocolatey brown lob for fall and we are simply enamored. We are all about rocking those rich fall neutrals like deep cranberries, olives, and navys on everything from our nails, to our lips, to our boots; so why not hop on board with our hair color, too?
Anne shows us that darkening your tresses can glow-up your face by contrast, not to mention it totally makes our rosy-flushed cheeks and lips pop like crazy as the temps drop. Anne totally inspires us to go "back to our roots" (her words!) and keep it naturally gorgeous as the year comes to a close. Peep the star's new look below!
As the weather cools off, Anne heats things up by going dark:
Hathaway took to Instagram to debut her long, subtly layered new look while donning some cateye shades and sending a shoutout to Marie Robinson Salons, which just opened a new location in the Flatiron District in New York City.
Anne's hair is a smooth transition out of her summer ombre (which was its own natural transition out of this cheery strawberry blonde), proving that hair alterations don't need to be super drastic to update your look from season to season.
Her summer look had us craving some wavy ombre of our own:
Anne's new film Colossal is set for a September release, in which the highly adaptable Hathaway plays a woman dealing with a world of monsters both in reality and in her own head. In it, her hair is long and dark with lots of natural texture and some perfectly choppy bangs, and wouldn't you know, the lady wears it enviably well.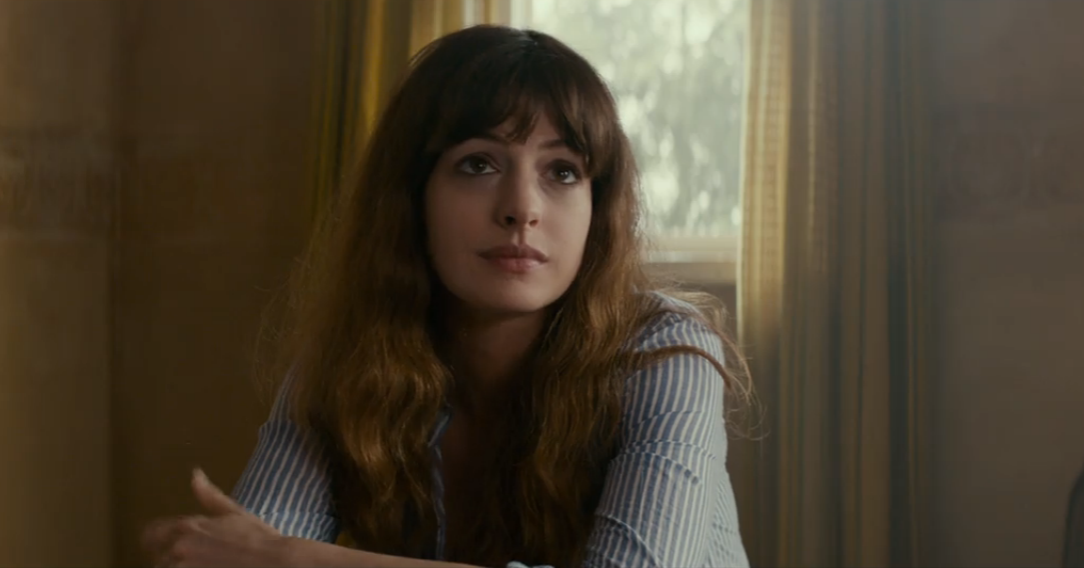 Whether it's that chic pixie with bangs from Interstellar or her bleached-out white locks as the White Queen in Alice Through the Looking Glass, it's Anne Hathaway's glowy confidence that has her looking amazing in literally everything. Go Anne!