Anna Wintour will reportedly bring her fierce style to "Ocean's 8" and make a cameo appearance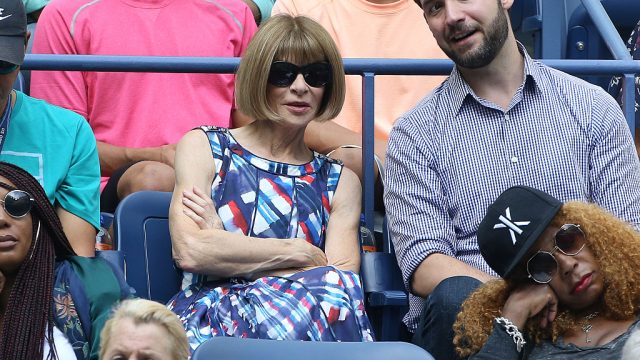 Even though the upcoming Ocean's installment already has the fiercest cast of all time (Sandra Bullock, Anne Hathaway, Mindy Kaling, Rihanna, Sarah Paulson, just to rattle off a few), rumors are buzzing that none other than famed editrix Anna Wintour will film a cameo in Ocean's 8, and OMG.
This film, which won't even be released until June 2018, is already filled with so much girl power that we are swooning. Just yesterday, rumors swirled that Katie Holmes secretly joined the cast, and now reports suggest that Anna Wintour will make a cameo during the film's version of the Met Gala, which is truly fitting for the Vogue queen.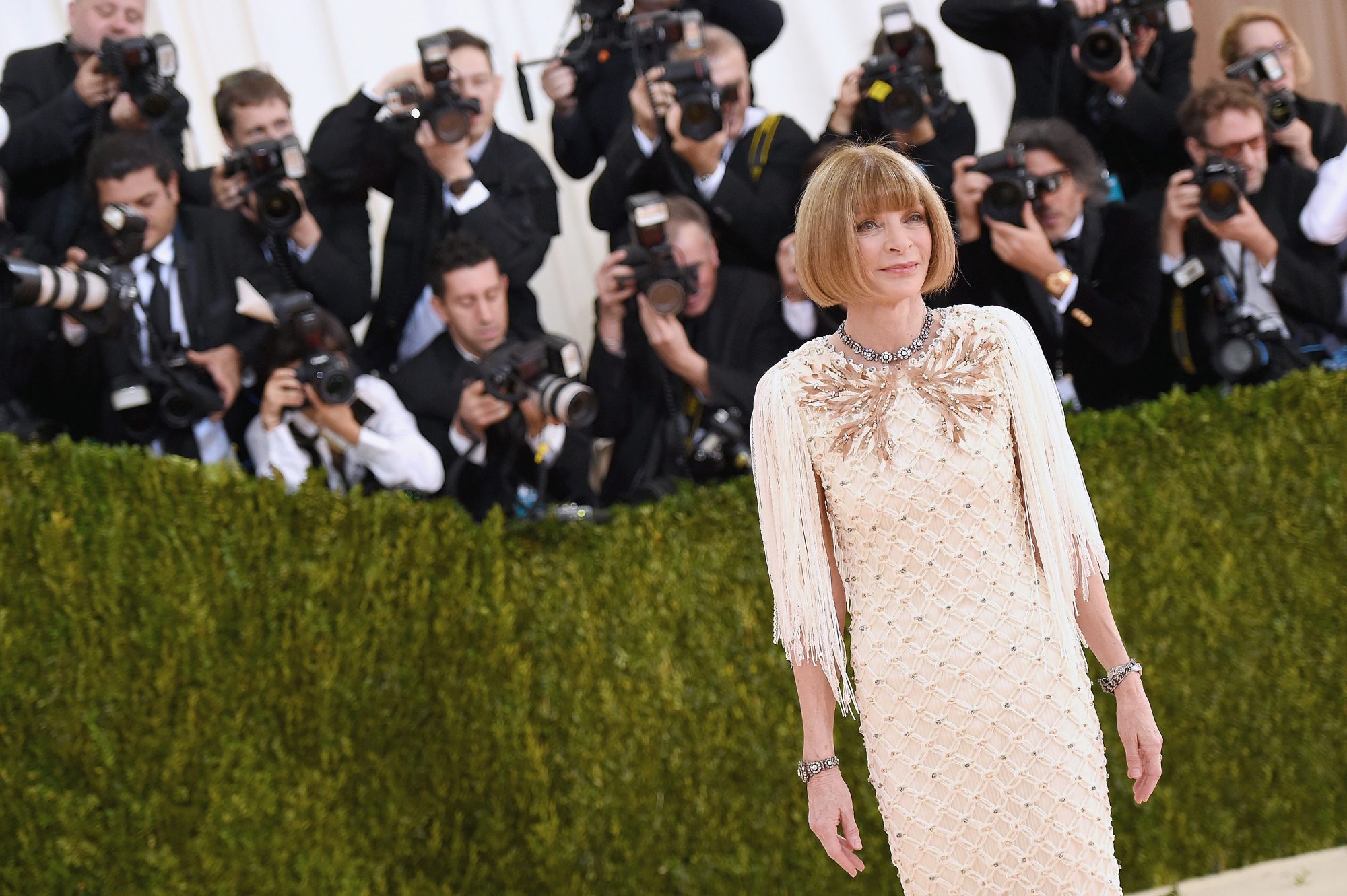 According to Page Six, producers shot a "meticulously" recreated Met Gala scene for the film, with sources citing it as a "crucial scene, down to the place cards, VIPs and couture gowns." Wintour's spot hasn't been shot yet, but several fashion editors have already participated.
Even cooler is that extras got to sit as placeholders in the seats of real attendees, from "Jared Leto and Chloë Sevigny to Dakota Johnson, Gigi Hadid and Kendall Jenner," all while wearing designer couture and jewelry from Cartier, Valentino, and Gucci.
According to the article, a backstage area was called "the Ocean's Club." Where do we sign up?!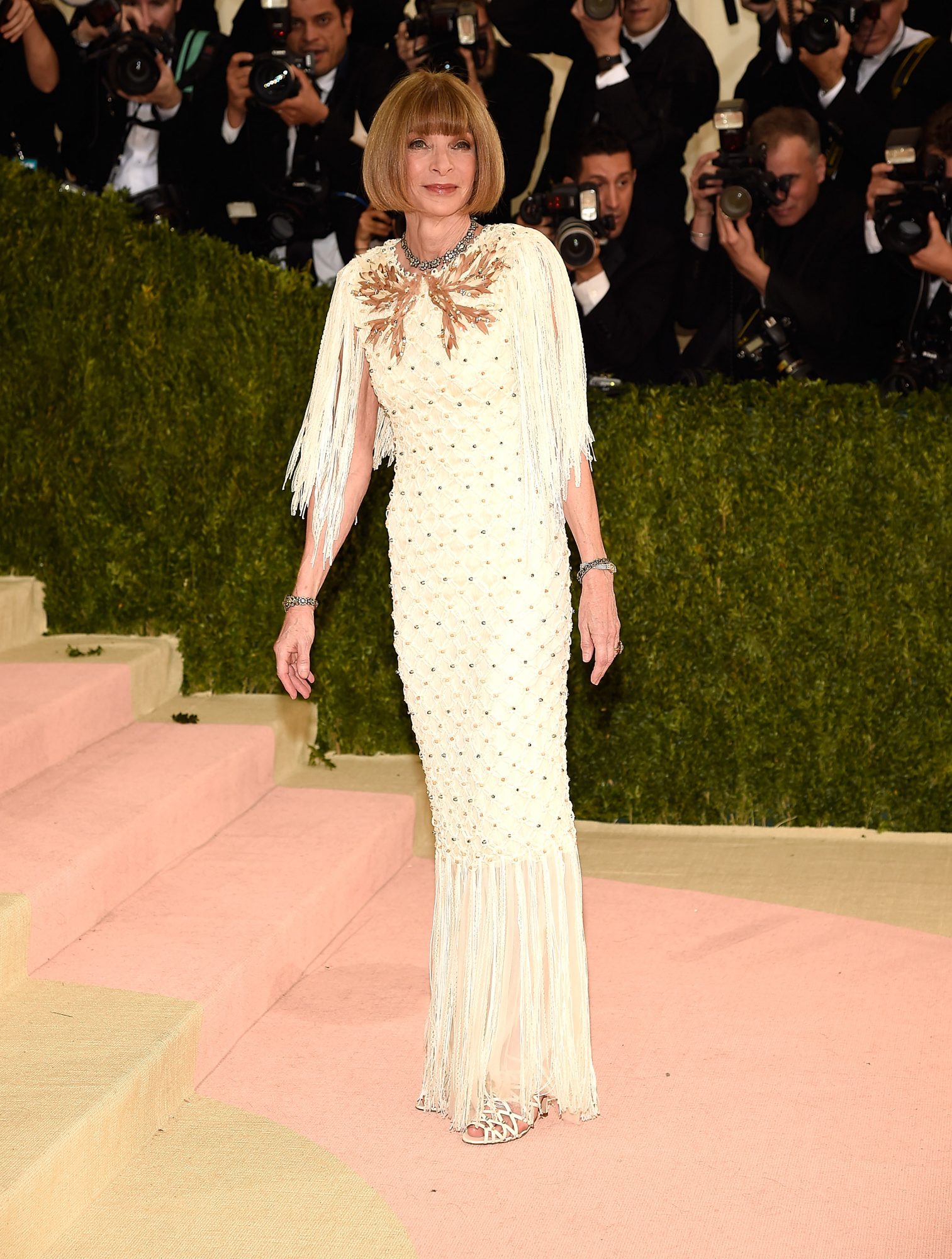 Of course, Wintour is no stranger to making fashionable cameos in a major movie. She recently popped up in Zoolander 2, adding a touch of her signature style to the sequel spoof of the male modeling industry. We can't wait to see what she has in store for Ocean's 8.