Anna Sui's vintage-inspired holiday makeup collection is pure magic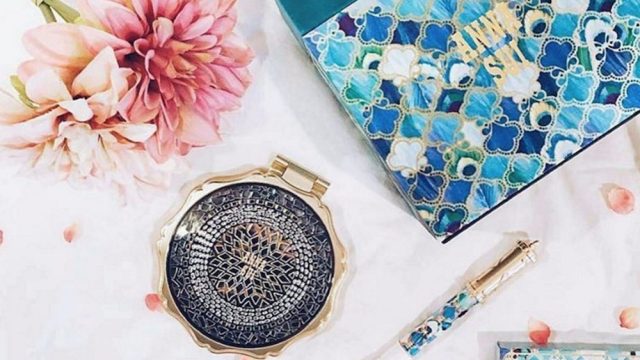 When I hear the words "vintage" and "treasure," my ears perk up. So you can imagine my excitement when I found out about Anna Sui's Vintage Treasure holiday collection. With lush blues, bold greens, and decadent golden accents, this collection will make you feel like you've been transported to a Gatsby party sipping on a gimlet cocktail.
In addition to the beautiful color scheme of the holiday collection, the experts over at Anna Sui have paid amazing attention to detail. Each piece in the line features vintage designs that are inspired from architectural and fashion patterns from the golden era.
Here are some of our favorites from the magical holiday collection!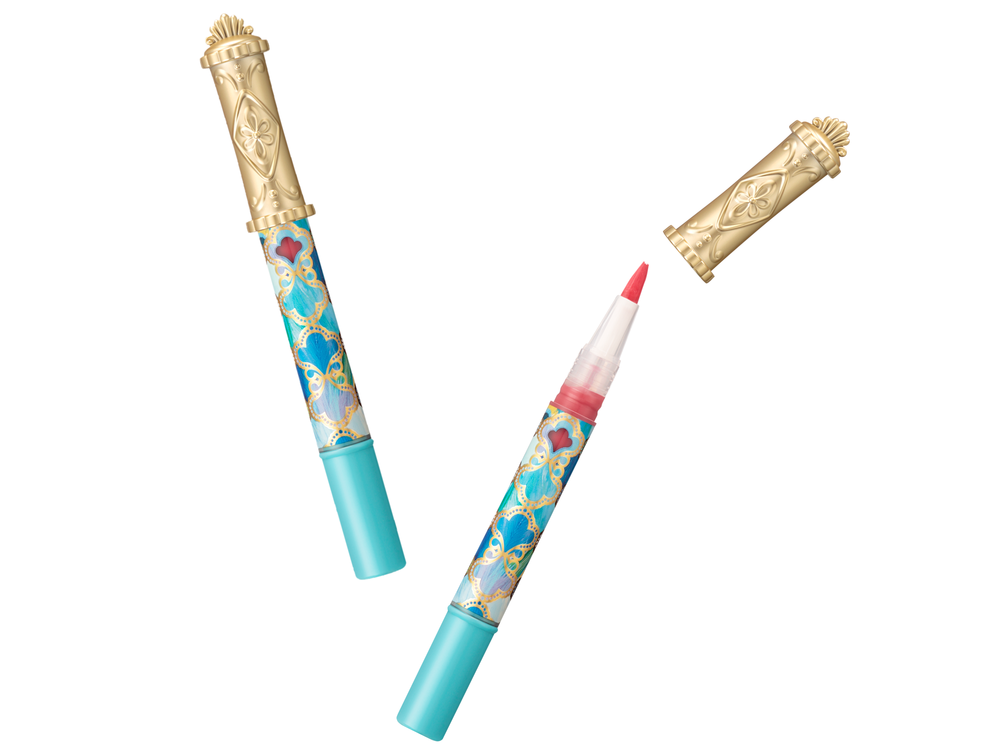 These lip rouge pens come in 12 classic colors. The lipstick, which has a brush applicator, is super pigmented, as a lipstick should be. These pens will coat your lips with a velvet like finish. The twist up pen design evokes lip gloss nostalgia and it's the perfect thing for all day wear.
Already selling out of stores, this vintage train case-inspired makeup box features luxe velvet accents and a gold clasp. It comes with an embossed blank card and a brush on balm Lip Treatment Pen. It's only $38, which is a total steal!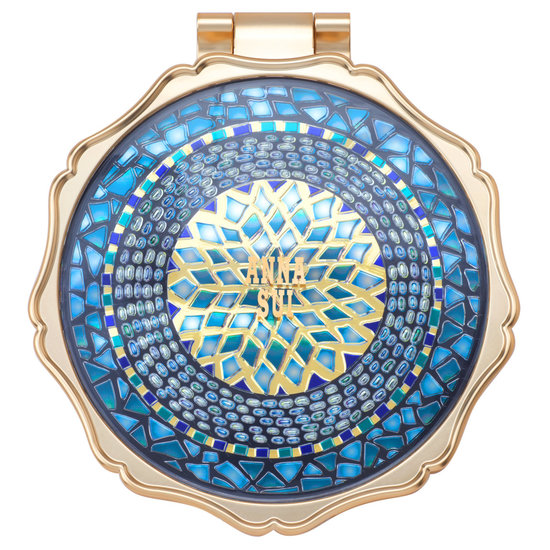 I have a soft spot for gorgeous compact mirrors. When Sephora released the Disney Princess line of them it was a struggle to not buy each and every one. This mosaic masterpiece from the holiday collection is no exception! With crystal embellishments and peacock-inspired blues, this is one compact mirror you'll want to have in your bag.
These treasures are all available now, and they're under $40 each! Treat yourself to one of these must-haves!