Anna Kendrick looks luxurious AF in this velvet Marc Jacobs mini dress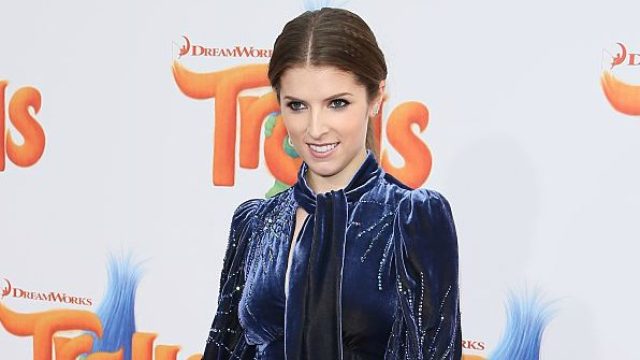 Anna Kendrick continues to be one of our favorite people EVER. Not only is she an extremely talented singer and actress, the 31-year old Scrappy Little Nobody author *always* has fun on the red carpet — and looks flawless doing while doing so!
And if you thought velvet and crimped hair were ~so~ off trend this season, we'll have to ask to you to kindly reconsider after looking at Anna absolutely slay the heck out of this wintery-blue Marc Jacobs mini that we're legit dying over.
Where do we even begin?! The velvet makes this frock look EXTRA luxurious, and the detail throughout is impeccable! The designs on the sleeve are to die for, while her cool, strappy, cutout pumps give the outfit just a little but of edge.
Can we talk about her crimped hair for a second?! So fun! And that open back on her dress? STUNNING!
She's giving us like, queen of the figure skating rink here and it's amazing!
Oh look, casually walking down the red carpet like it's a GD runway. We absolutely adore this look!