Anna Kendrick is down to play Squirrel Girl, if Marvel ever gets around to making the movie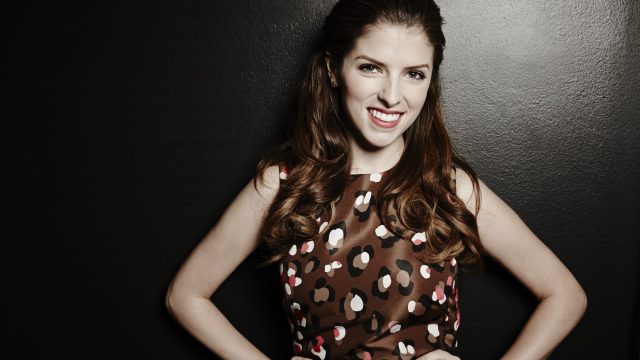 Anna Kendrick can do it all: sing, dance, act, and keep a cool rhythm using only a plastic cup. But there's one role missing from her arsenal, and that's superhero. Kendrick has proven that she can lead a franchise, so it's only a matter of finding the right role. How about Marvel's Squirrel Girl? Oh yes — Squirrel Girl is a very real Marvel superhero, and given the chance, Kendrick would absolutely play her.
"My brother sent me a Squirrel Girl comic because he thinks I should [play her]," she said in an interview with Net-A-Porter. "I don't know what Squirrel Girl does other than be half squirrel, but I could be half squirrel!"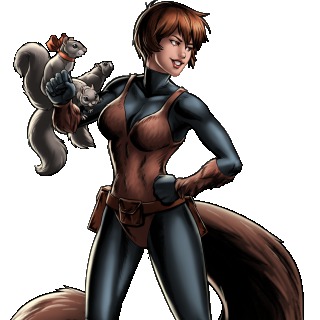 Squirrel Girl burst onto the scene as a big fan of Iron Man — so big, in fact, that she adopted the name Squirrel Girl in hopes of becoming his sidekick. That plan didn't really work out, so she became part of the Great Lakes X-Men (née Avengers).
Nothing could happen right away, as the Marvel cinematic universe is booked solid for the next few years. Doctor Strange is up first this November. Then, in 2017, we're getting Guardians of the Galaxy Vol. 2, Spider-Man: Homecoming, and Thor: Ragnarok. 2018 brings Black Panther, Avengers: Infinity War, Part 1, and Ant-Man and the Wasp. Marvel even has 2019 planned out with Captain Marvel and Avengers: Infinity War, Part 2.
As far as we know, Marvel has no plans to introduce Squirrel Girl into the MCU. Still, if they know that Kendrick is interested, maybe that will spark a few meetings to turn this dream into a reality. We can't think of a more perfect candidate for the role!