Anna Kendrick says she wants to make another "Pitch Perfect" sequel, and we're aca-ready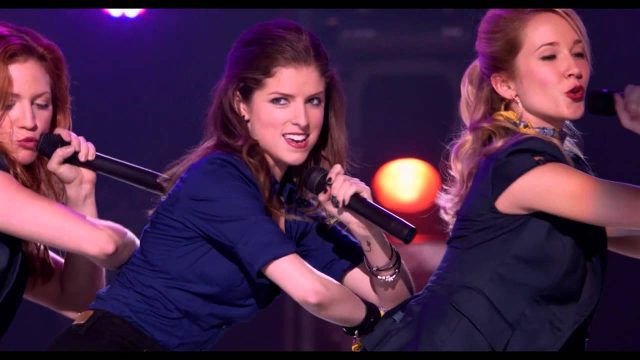 Will we ever get another another Pitch Perfect movie? It sounds like the premise of the third movie wraps things up. But if it were up to Anna Kendrick, she would never stop making movies for the franchise. When Entertainment Weekly asked her about more films, she said, "Hell yeah! We'd do them forever."
There's no questioning how much she loves her Pitch Perfect family.
 "It's totally like summer camp, she said. "We spend every waking moment together: We're shooting together constantly, we're in the hair and makeup trailer together and when we're not shooting, we're in a green room together. It starts to feel like 'Oh, my God if I see these girls for one more second…' and then every weekend it's just like, 'What you guys up to?'
Will Kendrick's love for the franchise be enough for us to get another film? According to the films' screenwriter, Kay Cannon, it doesn't seem like we'll see the Bellas onscreen again. Even if there is a fourth film.
"I think it's the end of the Bellas as we know them," she told E! Online. "If there's a Pitch Perfect 4, it will be a new crop."
But you never know. Plans change for films all of the time. If the third film does well in December, maybe they'll be another story for the Barden Bellas we know and love. Especially if Anna Kendrick is on board!
Other co-stars like Rebel Wilson haven't weighed in on whether they would be interested in continuing with a fourth film. So for now, we'll just have to cross our fingers (and toes) that the ladies are interested in another film and there will be another story to tell.