Anna Kendrick's nude tulle dress took our breath away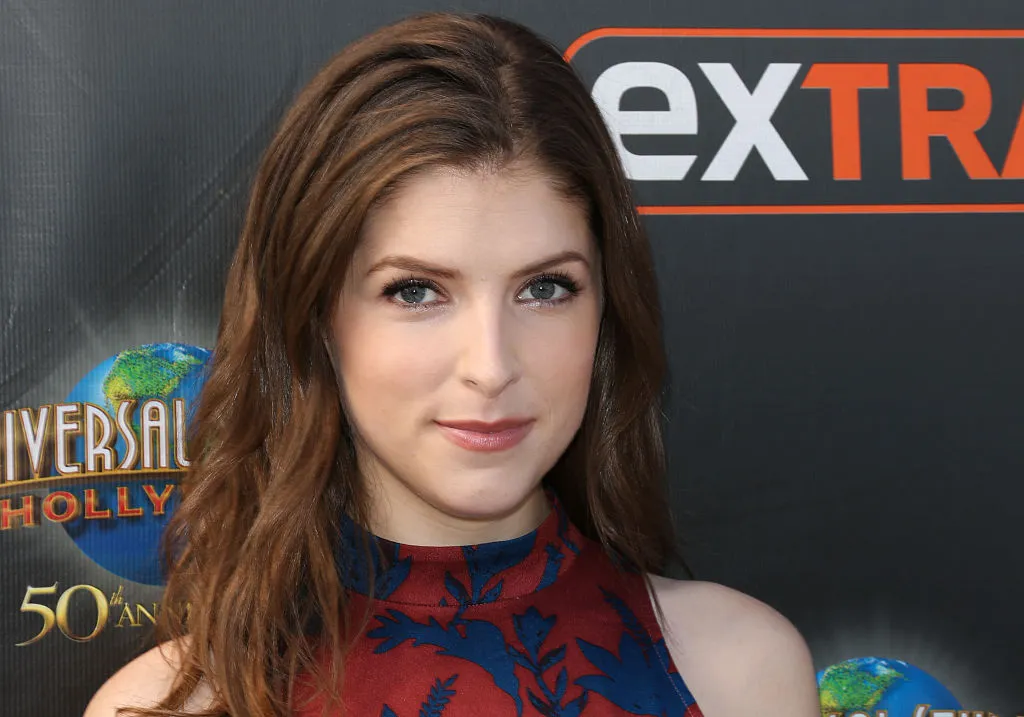 Singing, acting, being absolutely charming — is there anything the delightful Anna Kendrick can't do? Anna Kendrick wowed audiences last night when she appeared on The Tonight Show Starring Jimmy Fallon wearing an absolutely gorgeous nude tulle dress:
Anna was on the show to talk about her new movie the Accountant, but we were totally wowed by her dress. Certainly, this isn't the first time Anna Kendrick has nailed her wardrobe choices, but we can't get over just how adorable she looks in this retro dress with slightly sheer skirt by Jonathan Cohen.
Anna seemed to enjoy wearing the dress as much as we enjoyed seeing her in it!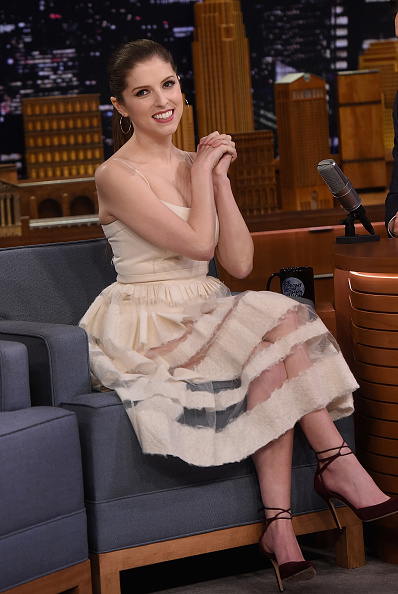 She even gave us a flirty little twist:
She sure seems to be having a blast!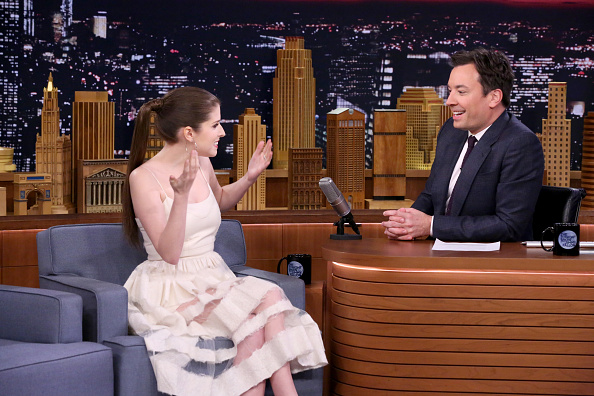 While on the show, Anna shared with her fans a recent experience at a haunted house:
"I went to a haunted house that was more like creepy images, and it's kind of like getting under your skin but you don't know exactly why... But then it was kind of sexy too, kind of a sexy scary. So you're confused, you're feeling new feelings, it's alarming.
That certainly doesn't sound like most haunted houses!
Anna then admitted that she approached the "really hot" actors afterwards to say hello. (And possibly flirt?) But then she was surprised, and perhaps a little bit dismayed, when the actors told her they hadn't been actually hitting on her during her experience, they were just acting.
"Part of the show, well done," she replied, saving face.
Sure sounds like they were hitting on her to us! Watch the video below:
https://www.youtube.com/watch?v=3nGhriU4Evc?feature=oembed