Anna Kendrick just found the best hide and seek location ever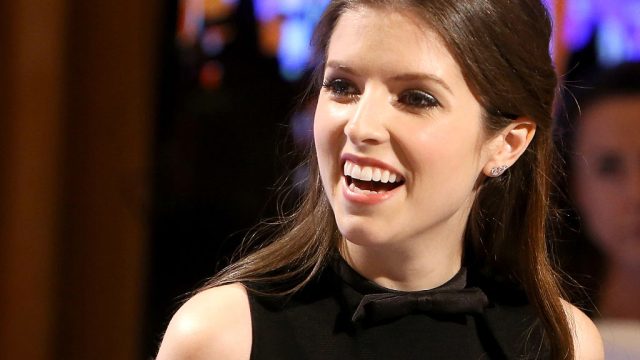 While Anna Kendrick is the undisputed queen of Twitter, her Instagram game is catching up! Her latest post has us in stitches. Seems like Anna Kendrick found the ultimate hide and seek location, and we cannot help but be jealous. How talented can one person be?! It's almost unfair.
Because we see actors on the big screen, we usually have no idea that in real life actors are usually quite small. Hence the surprising revelation that Anna Kendrick can actually fit inside of a suitcase. You'd think there would be no room since Anna has the best casual style on the planet, but clothes don't seem to get in her way.
Since most of us can only make jokes about climbing into a lover's suitcase, this blows our minds! Anna can fit inside of it and has room to spare. Or more realistically, room for snacks. She basically guarantees she has the ultimate hide and seek location ready for when you play the game with her. Therefore, Anna Kendrick has earned the right to be called the queen of Instagram as well.
 The newly acquired skill comes on the tail of a special announcement by Anna and the cast of Pitch Perfect. The third installment will be coming to a theater near you! Due to Pitch Perfect wowing audiences with amazing songs and funny banter, the film has become a hit worldwide. Everyone wants to be part of the Bellas.
Anna Kendrick is also fresh off promoting her memoir. As a result of living a full and incredibly funny life, the Oscar-nominated actress is sharing her life in Scrappy Little Nobody. She talks openly about her love for Chris Pine and what it was like to kiss Orlando Bloom. Basically, everything anyone has ever wanted to know about insider Hollywood stuff. Bless you, Anna Kendrick.