Anna Kendrick told her fellow Bellas the most elaborate lie ever to get out of her own birthday party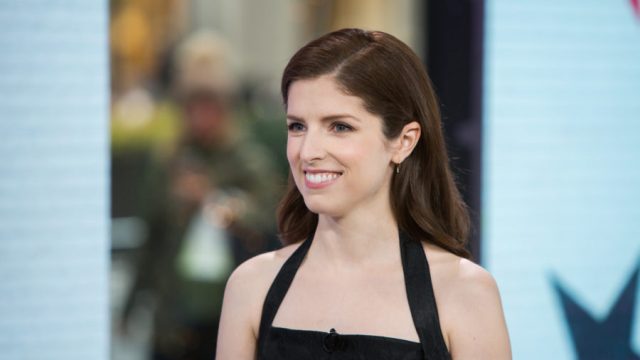 Out of all the celebrities we wish were our friends, Anna Kendrick is definitely one we can see ourselves hanging out with. From always keeping it real about the struggles of being in her 20s to rocking pajamas in public, the Pitch Perfect star is forever relatable. So when Kendrick revealed that she lied to her friends to stay home on her birthday, we knew where she was coming from.
Kendrick stopped by The Ellen Show on September 6th, where she confessed that while she'll happily celebrate a friend's birthday, she would rather keep things low-key on her own. "I hate my birthday because I hate attention," she said with a hair flip.
The actress went on to tell host Ellen DeGeneres that for her 33rd birthday on August 9th, she told her Pitch Perfect castmates she was in Canada to avoid going out.
"You know who's really great about birthdays is all the girls from Pitch Perfect, and they always try and get me to do something with them," she told DeGeneres. "And I actually told them, I was like, 'I'm in Vancouver visiting a friend.'"
"Well, now they know that I wasn't," she continued sheepishly.
So, what did Kendrick do instead? Apparently, she stayed home and organized her sock drawer.
"I didn't do anything, and it was amazing," she told DeGeneres. She also admitted that she felt no need to ask for gifts, though she made sure to treat herself a little bit.
"I mean, I ordered a cake for myself," she conceded. "I'm not a monster."
https://www.youtube.com/watch?v=eluGppe5TW0?start=1&feature=oembed
In case you're wondering, Kendrick does still hang out with her Pitch Perfect friends for other Bellas' birthdays. At the end of March, she shared an Instagram post of the gang celebrating a birthday at the Magic Castle in Los Angeles.
Honestly, though, we understand the appeal of relaxing at home on your birthday, and we appreciate Kendrick for always keeping it 100.