Anna Kendrick is up for another film trilogy, but she politely refuses to dance in the next one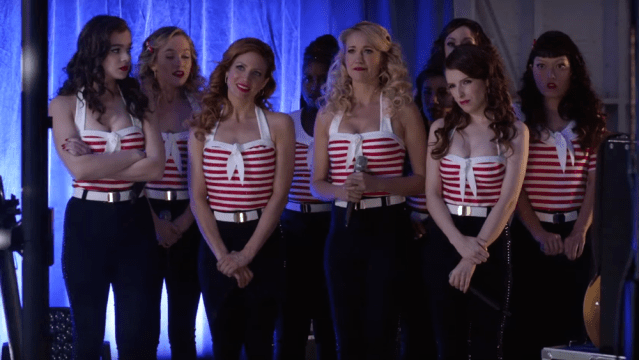 Now that, after five years, Anna Kendrick has completed the Pitch Perfect trilogy, you might be wondering — is she game for another trilogy? That would be aca-amazing because, hello, this is Anna Kendrick we're talking about here and the more Anna Kendrick, the better. But the answer is…yes and no.
Yes, she's game for another trilogy — so long as she doesn't have to dance in it.
A trilogy, that's a heck of a commitment, Kendrick told HelloGiggles. "Obviously, we didn't know that we were doing that when we started [Pitch Perfect], but I would say if I was going to do another trilogy, it would be great if it wasn't a musical.
"It's so fun, it's obviously such an amazing element, but it's a pain in the ass at the same time. So something where I didn't have to learn choreography would be great, any old thing.
Hey, we'll take it! But we have to admit, we'll miss the choreography.
Now, Kendrick, of course, is no stranger to franchises.
You might remember her role as Jessica in the Twilight series? But now, she's *starred* in a trilogy, and it has her feeling very familiar with her character, Beca — in the best way possible.
"It's funny to realize how well we do know our characters, she explained. "Kay Cannon went and directed her own movie that's coming out soon, so she wrote the first draft, but then there were a couple of different writers as we went. They had such funny ideas, but some of them were like, 'Oh, my character wouldn't really talk that way or think that about this particular thing.'
What's more, she added that there were "lots of really rapid-fire changes, and it all happened really quickly, because we all know the internal logic of our characters."
As if we weren't already stoked, we can't wait to see how all that plays out on-screen when Pitch Perfect 3 sings its way into theaters on December 22nd!