Anna Faris says she thinks she's the reason her son got rejected from a private school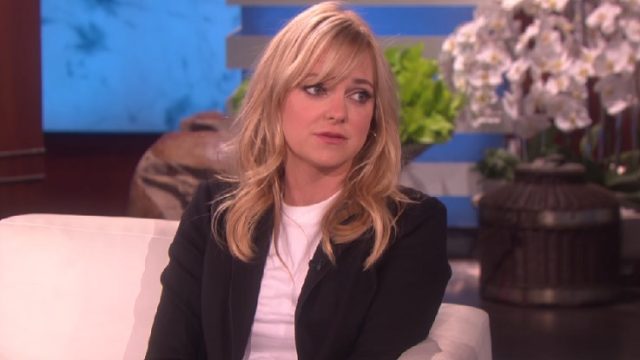 It's hard to believe, but Jack Pratt is already a five-year-old and getting ready to start big kid's school. And even though you'd think he'd have no problem getting in anywhere, Los Angeles private schools are competitive…and Anna Faris blames herself (and one super awkward ice breaker) for Jack not getting into one school in particular.
During an appearance on The Ellen DeGeneres Show, Faris opened up about a lot…like about her fake hair and how "difficult" Allison Janney has been on the set of Mom after winning an Oscar (calm down — she was totally kidding, guys!). But perhaps the part we loved most was when Faris discussed the admission's process for a particular school for Jack. She said she found the whole process "terrifying," especially since she went to public school in a totally different state.
"I went to this private school where they had all the parents sit around in a circle, and I don't know anybody, and there were a bunch of toys in the middle of a circle and we were supposed to pick a toy out and talk about the weather," she said. "That was the only instruction."
https://www.youtube.com/watch?v=DBUP5n84LD0?feature=oembed
Faris, who went first, said  she thought the exercise was actually supposed to be about getting everyone to open up, so she grabbed a toy and started to get personal (like her fear of rejection and how she's secretly afraid to do Jack's homework personal). And then the rest of the group proceeded to literally just talk about the weather. LOL. Both hilarious and relatable.
She noted that Jack didn't get into that particular school, and feels strongly her group therapy antics were at least partly to blame. But all is not lost! Faris said Jack's doing incredibly well, and that even though he may not need to wear his signature glasses throughout his life, Faris might still insist he wears them based on how adorable they are.
We have a feeling Jack (and Anna Faris!) are going to flourish no matter where he lands in terms of school. Because, simply put, they're the best.