Surprise! Anna Faris Just Revealed That She Secretly Eloped
"Everything about it just felt right."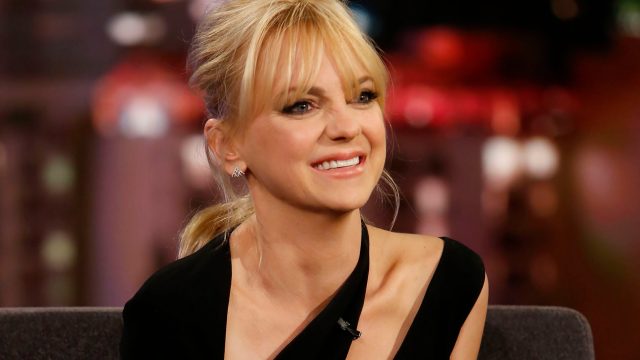 During the July 19th episode of her podcast, Anna Faris is Unqualified, Anna Faris announced that she and her fiancé, Michael Barrett, eloped—and she announced it totally by accident.
Faris and matchmaker April Beyer were taking calls from listeners in need of romantic advice, and by the end of answering one caller's query, Faris came clean about her recent marriage.
"I think we've spent the last year in a place of reflection, in a place of prioritization to some degree, a place of anxiety, a place of assessment," Faris said in her response to the caller who had expressed concern that she was growing apart from her friends since entering into a new relationship. Faris continued, "But I'm looking around, so, my fiancé is right…he's now my husband. I'm sorry…I just blurted that out."
"I couldn't say fiancé anymore," she said, further sharing that she and Barrett tied the knot at a courthouse in Washington state. "It was awesome…it was great. Everything about it just felt right."
Her marriage was so secret, in fact, that Faris forgot to tell her own family. An aunt recently asked her how she felt about the idea of becoming a stepmother to Barrett's two kids and Faris had to say, "Well, actually, I am a stepmom as of four days ago."
Faris, who shares a son with ex-husband Chris Pratt, met Barrett in 2017 shortly after her split from Pratt. The pair then confirmed their engagement in February 2020.
Congrats to the no-longer-secret newlyweds!