Anna Faris live-tweeted the "Guardians of the Galaxy" premiere in excruciatingly hilarious detail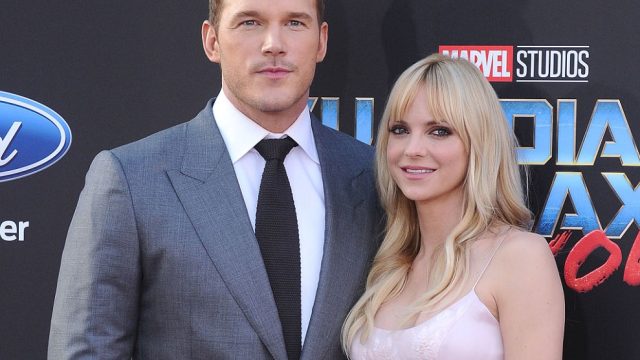 We knew she was funny. Anna Faris live-tweeted the premiere of Guardians of the Galaxy Vol. 2 last night, and made it pretty special. In fact, we kind of hope that Chris Pratt invites her to all of the promotional events. Any promotional event he has, for any movie. And, vice versa. (Consider it, Pratt! You two make a great team.)
In the tweets, Faris talked about the important details of prepping for a big event — like when to shower, and what pool maintenance must be done beforehand. Thanks to her tweets, fans of both Faris and Pratt got a true behind-the-scenes look at how an actress like Faris prepares.
Turns out, Faris has a lot of lags in her day, just like us!
Hey, Pratt and Faris have a pretty nice house. Just sayin'.
Speaking of Pratt, it looks like he had a relaxing workout hours before the big event.
Faris, meanwhile, flipped through her phone camera and found this adorable photo of Jack to share.
Eventually, she did shower.
Then, she took care of some important business.
Then, breakfast.
Photos like this make us want Faris to be our BFF.
Eventually, it's time for nails and makeup.
(Um, that mirror.)
Their maintenance guys managed to get caught doing something a bit…strange.
But, no time to think about it. Instead, she needs to continue getting premiere-ready.
And finally, some shots of her and her husband looking happy and incredible.
We feel like we were right there with Faris the entire time! If she wants to show us her prep for every premiere and event from here on out, we wouldn't mind.
Guardians of the Galaxy Vol. 2 comes out in theaters on May 5th. Whether or not you live-tweet what you're doing before you hit the theater is totally up to you!