Anna Faris is a knockout in a fuchsia gown at the 2017 Emmys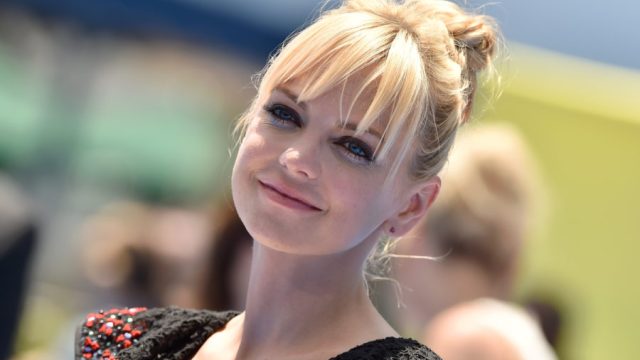 Anna Faris was one of the last stars to step onto the red carpet, and even though she just barely made it in, she still managed to crush the carpet in a bright fuchsia dress adorned with jewels. Faris looks almost mermaid-ish with long blonde hair pushed behind her ear and styled in loose, breezy waves.
The vibrant Marc Jacobs dress suits her and her personality.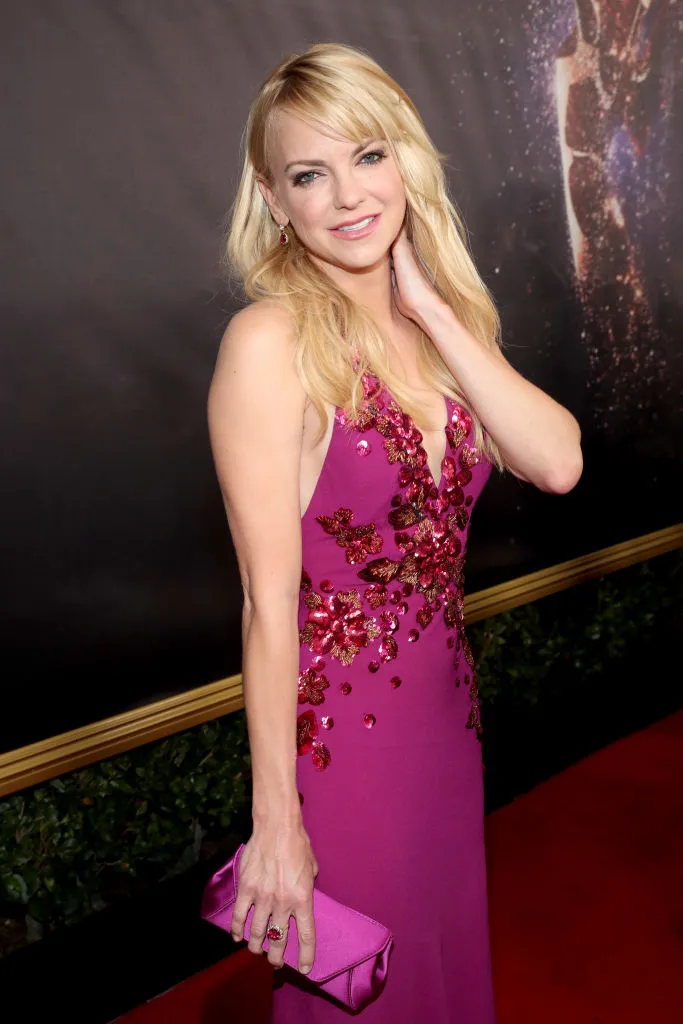 Faris's stylists, Wendi and Nicole, shared this close-up image of the beautiful detailing on the dress.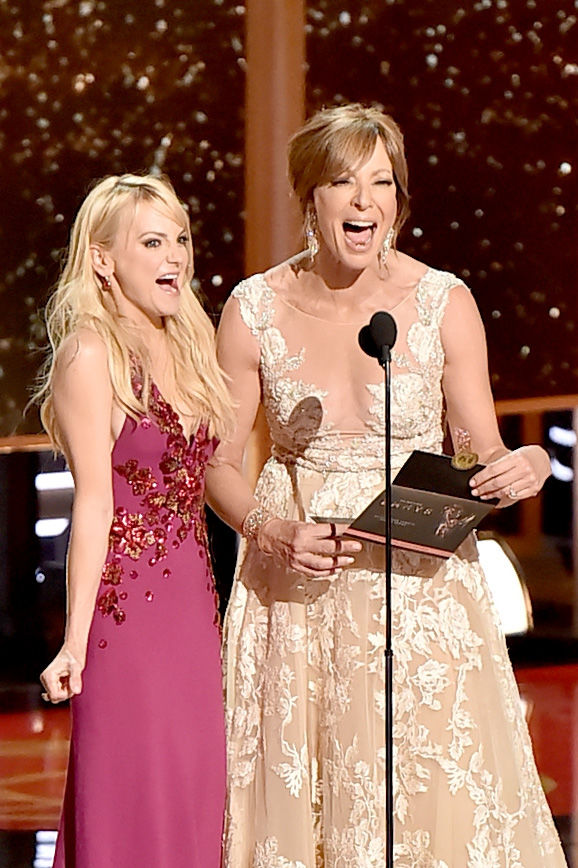 Faris and her onscreen mom Allison Janney presented an award during the telecast and their cute little repartee was pretty funny.
We have to mention that this is Faris's first public appearance since announcing her separation from Chris Pratt. Luckily, she has a strong support system around her, including her friendship with Janney. During an interview with Entertainment Tonight last week, Janney opened up about her co-star's recent split.
"She's a very courageous and strong girl and very professional and love her so much, as do[es] everyone. And we love Chris too. We love them both. It's sad when, you know, people who have to go separate ways, but we support them both and love them both very much," Janney shared.
During their Emmy bit, Faris truly leaned on Janney in the way that you do with those who know you and have your back.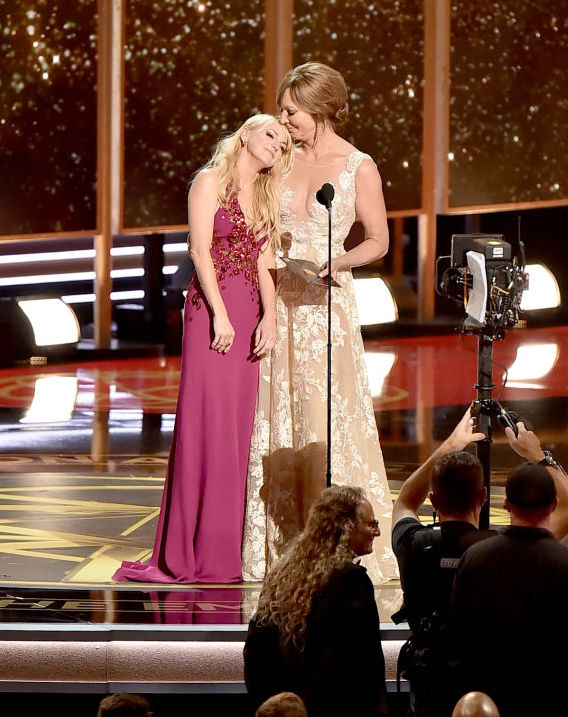 We got your back too, girl!