Chris Pratt's introduction to Anna Faris's book "Unqualified" is making us cry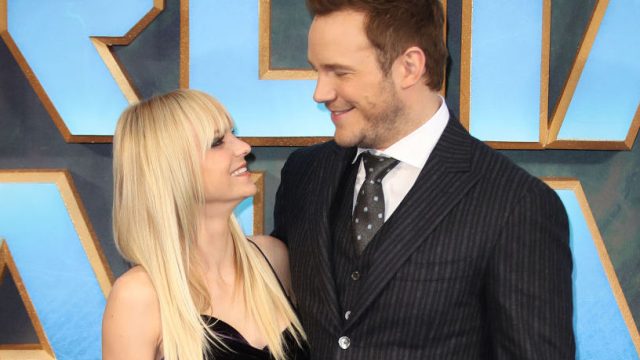 Anna Faris's first book Unqualified is out today! The book gives the reader an intimate look at her life and seeing as she was married to Chris Pratt for a decade, he comes up quite a bit in the pages. Even though the couple split over the summer, Pratt made a commitment to write the foreword to her book, and he honored that. "He was so kind to do that," Faris revealed on Live With Kelly and Ryan. "We're great. He's amazing, and we're great friends."
Faris wrote and finished the book while she and Pratt were still together, but Pratt wrote the foreword after their split was announced.
His introduction made us tear up a bit, including such "Awww"-inducing moments like…
When he addressed their breakup.
"When I was asked to write the forward for Unqualified, Anna's memoir, I immediately said yes without even thinking about it. And boy did a lot happen between then and now. So much. Like…soooo much."
"We're both well-known actors and it's worth mentioning — fame can be a pain in the butt. But we're thick-skinned. And despite what it may seem, we'll be just fine regardless what you think of us."
When his writing is PEAK Pratt.
"Crickets. Stares at phone. Literally googles the word forward. Wow…Okay. So…it's actually spelled FOREWORD. With an O and an E. Who knew? Siri did. Of course. We've been through a lot, she and I."
When he speaks fondly of his ex-wife's intelligence.
"She reads the big five: The New York Times, LA Times, The Seattle Times, The New Yorker, and The Economist. Whereas I read "The Big 5 sporting goods ads, looking for good deals on guns and Rollerblades."
When he gets real about the mother of his child.
"Anna is an important part of my life and she always will be. Anna deserves this book. I can promise you it will be a great and interesting read. A face-first dive into the mind and person I spent one amazing decade with, and will, for the rest of my life, amicably co-parent a human."
We're not crying, YOU'RE CRYING.