Here's how Anna Faris is doing following her split from Chris Pratt, according to her TV mom, Allison Janney
Going through any sort of breakup can be really trying. But separating with the public watching is even more difficult. That's why we're so glad to hear Allison Janney confirm that Anna Faris remains resilient, despite her split from husband Chris Pratt.
Janney and Faris are currently filming the fifth season of their CBS show Mom, so they're spending lots of time together. And when E! News recently asked Janney how Faris was doing, she had nothing but good things to report about her co-star — explaining that Faris continues to approach each day with a great attitude.
"She just is a trooper," she said. "She comes to work with a smile on her face. She's a professional. I love her to death."
Despite the fact that her relationship was public (and beloved by fans everywhere), Faris remains private about her personal life. Janney added, "Her private life she keeps pretty much to herself. She comes to work and gets the job done…She's got a big smile on her face and she's getting through it."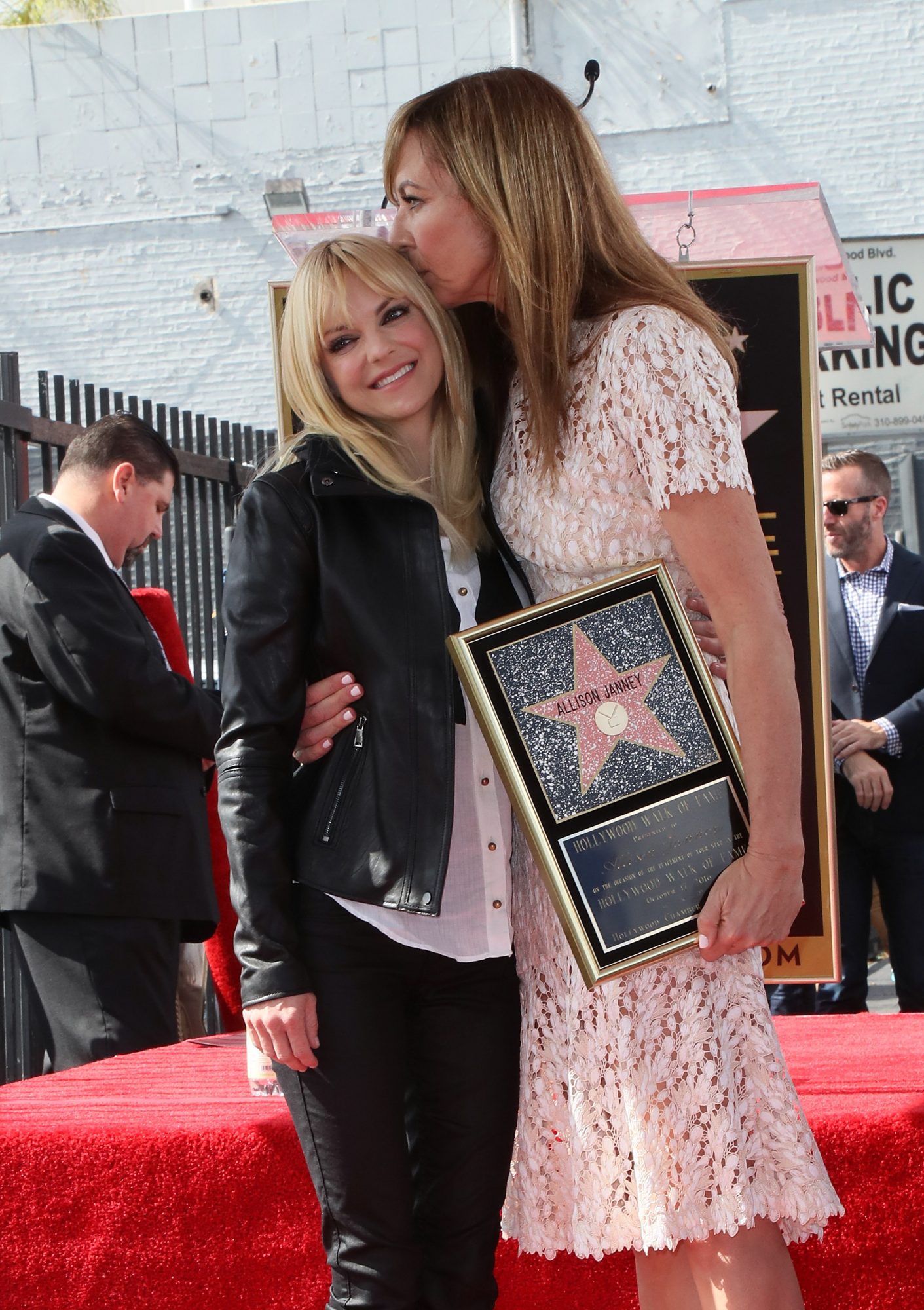 Both Faris and Pratt have remained quiet on their social media since the announcement. And it's completely understandable that they want to retain their privacy during this trying time.
And from the sound of her Mom co-star's happy report, she's finding the strength to get through this tough decision with grace. But of course, Janney says she's ready to be there for Faris if she needs it. "We're all very supportive of her and love her and feel badly for both of them. We love them both. They're such great people."
Here's wishing Anna Faris and Chris Pratt the best during this difficult time.