"Pitch Perfect" couple Anna Camp and Skylar Astin had the most aca-amazing bachelor/bachelorette parties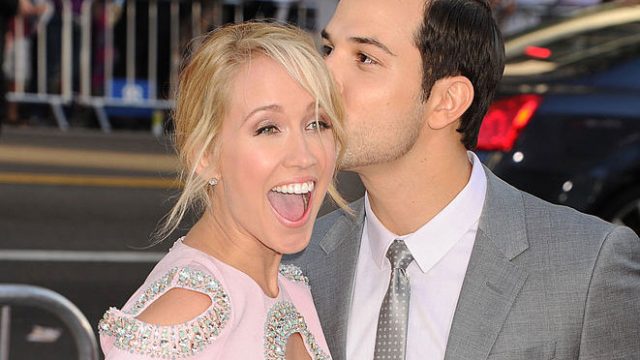 Anna Camp and Skylar Astin are just the most "Pitch Perfect" couple. The duo, who starred in our fave musical comedy together are getting married, and they sent out for a combo bachelor and bachelorette weekend that looks like so much fun, we wish we could have been there!
The ladies rocked a classy brunch.
https://www.instagram.com/p/BJGKmFzg3n0
And played a little croquet.
We have no idea how to actually play croquet, but man these ladies look classy doing it!
Anna clearly got her party started right with her girls.
We hear that, ladies!
Meanwhile, the boys got their dive on in the pool.
Guys, it's a little early in the party to be that dead.
But OMG do these guys clean up good.
The guys and ladies met up for a night of country fun!
Looks like the happy couple had a blast together!
What an amazing weekend! You guys sure know how to celebrate love!
Is it cool if we come to the wedding?