These pins are perfect for the little mermaid in you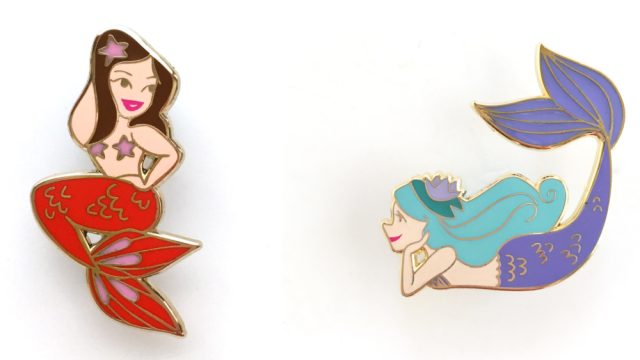 If the name Ann Shen sounds familiar, you may recall her super-inspiring Bad Girls Throughout History zine series, which featured hand-drawn portraits of some of our favorite female icons like Amelia Earhart, Dolly Parton, and Eleanor Roosevelt. Now, the L.A.-based illustrator has enamel pins based on her whimsical illustrations and WARNING — you're basically going to need them all.
Any sea-loving goddess will want to snatch up these various mermaid pins to adorn their jacket collar. There is this cute red-tailed mermaiden that comes in both blonde and brunette, for $12 each.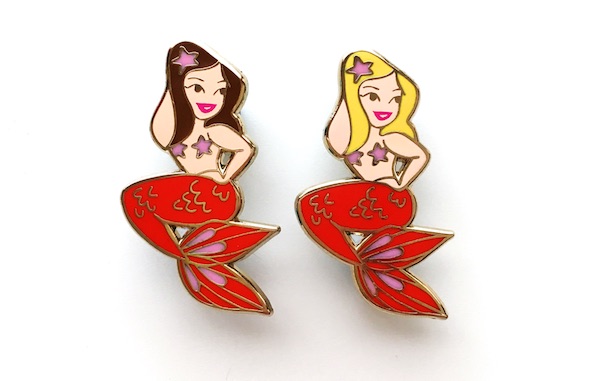 And this pretty little seafoam mermaid ($10)!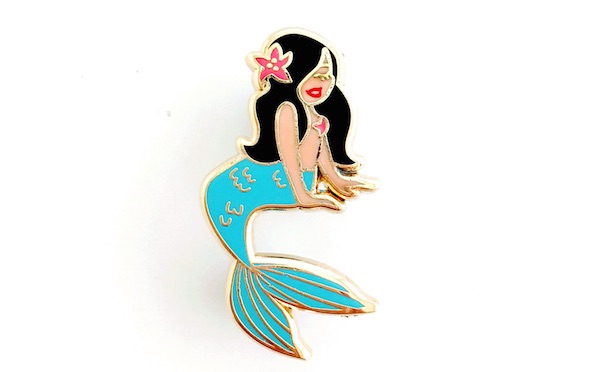 And this limited edition Lilac mermaid ($12). She's described as a big daydreamer who "loves making new friends in coral reefs." Can we watch a cartoon with these little ladies already?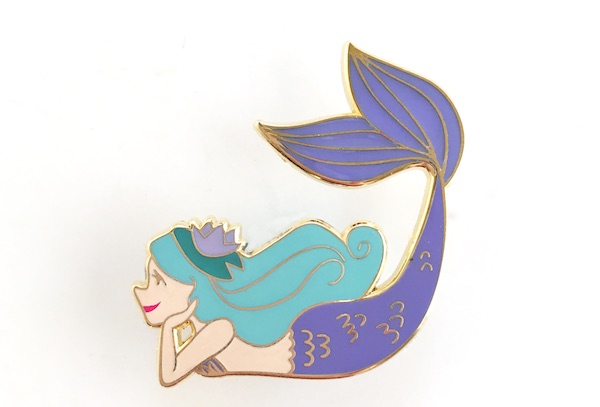 If you love makeup more than mermaids, Ann's got this adorable $20 Beauty Biz set for you, too!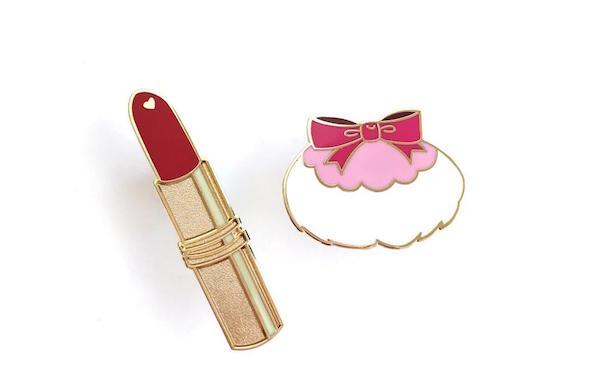 And for writers…she has this $20 Writer's Best Friend set, which includes a pink typewriter pin and a pot of coffee!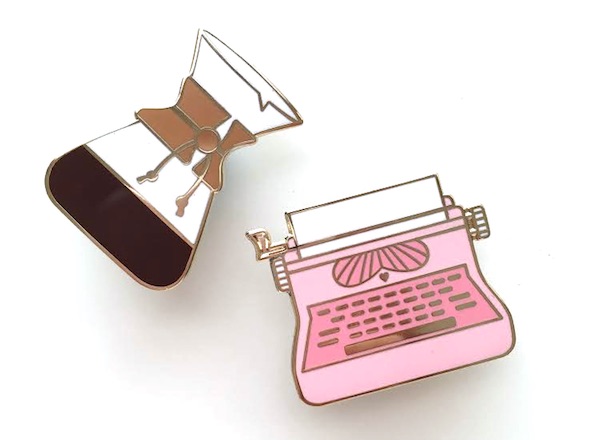 Are you kidding? Everyone here at HelloGiggles clearly needs this set, immediately.
Check out more Items of the Day, here!