This politician's super blunt billboard is making us want to vote for her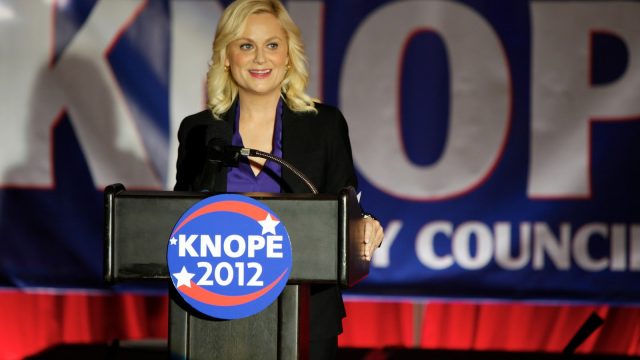 This election cycle has been one of the most brutal and depressing elections in the history of the United States. Newspaper headlines are filled with scandals and accusations, and the debates have made people want to throw something through their television. We needed something a little silly to bring our spirits up, and we've found it. An Indiana politician's billboard is so blunt you might just want to elect her!
As spotted by Uproxx, Ann Collins is a successful owner and manager of Giraffe Enterprises, LLC — a real estate company. Now she is running for office to become Treasurer of Indiana's Monroe County. According to her campaign website, she has the experience necessary. Not only is she a public speaker for non-profit organizations, she is also an "Algebra and Calculus collegiate level coach." Her billboards and campaign slogan get straight to the point, stating that she should be treasurer because she doesn't steal and she can count.
Because most people have no clue what their local treasurer actually does, it makes sense that Ann Collins wants to get to the point right away. It's like she's a real-life Leslie Knope (remember, Pawnee is in Indiana, too!), and her ideas are as quirky and heartwarming as you'd expect.
In fact, it looks like billboards and dog outfits are not the last advertising stop for Ann. She even used her car as an ad:
You have to admire her out-of-the-box ideas. She has definitely gotten people's attention and increased her name recognition! Hopefully, Ann Collins proves to be a good treasurer and serves her community well.