This is why everyone is talking about Anita Hill right now
In the wake of Christine Blasey Ford's allegations that Brett Kavanaugh attempted to sexually assault her as a teenager, many have drawn comparisons between Ford and Anita Hill, who once accused a Supreme Court nominee of sexual harassment. Here's what you need to know about Hill and the infamous 1991 case.
Hill is now an attorney and a professor of law, social policy, and women's studies at Brandeis University. She has also used her platform to fight workplace sexual harassment, even becoming the chair of an anti-sexual harassment commission in 2017. But before all that, she was known for accusing Supreme Court Justice Clarence Thomas of sexual harassment.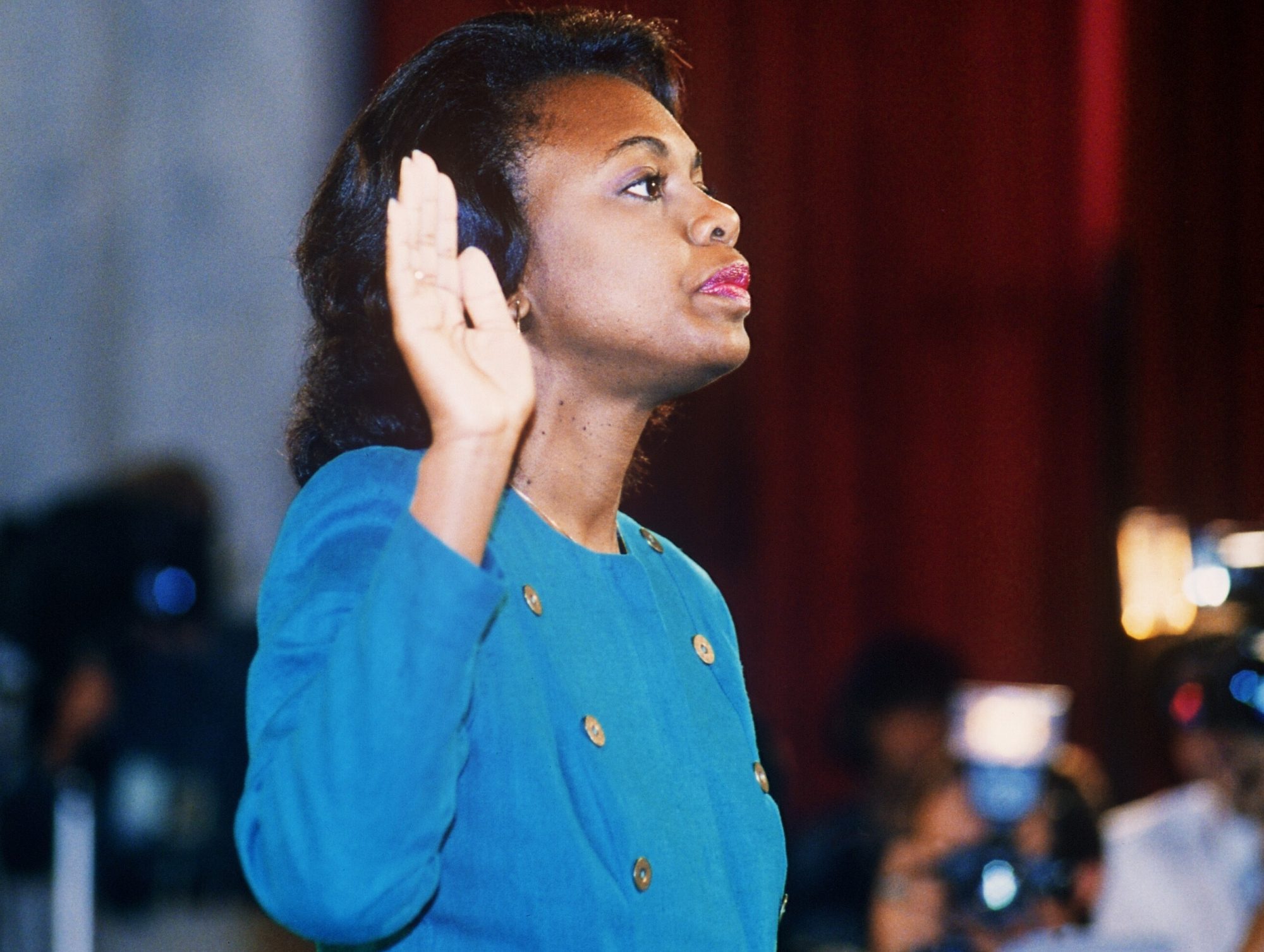 According to CNN, Hill worked with Thomas at the Education Department and the Equal Employment Opportunity Commission. In September 1991, she was asked to provide information about the then-Supreme Court nominee to the (all male) Senate Judiciary Committee, and she alleged that Thomas had sexually harassed her while they worked together.
The FBI spent three days investigating her claims, and after the investigation, White House deputy press secretary Judy Smith said in a statement that the White House "determined that the allegation was unfounded." Hill went on to testify about Thomas's sexual harassment, but the Senate voted to confirm him anyway.
CBS News points out that Hill was subjected to countless sexist questions during her hearing, with senators asking if she was "a scorned woman," questioning her credibility, and arguing that it was common to discuss "large breasts" in the workplace. As a result, many believe that Hill's case was grossly mishandled. Former Vice President Joe Biden, who was a member of the Senate Judiciary Committee at the time, has since said that he has "regrets" about the handling of Hill's case.
So why are people comparing Hill's case to Ford's?
As CBS News notes, the two cases differ in that Thomas was Hill's boss at the time of the alleged harassment, and there was no physical assault. Ford, meanwhile, has claimed that she and Kavanaugh were both teenagers at the time and that he attempted to rape her. But there are also similarities. In both instances, the allegations of misconduct were made public after the nominees' confirmation hearings, and in both instances, several conservatives dismissed the accusations as a "political hit job." Both Kavanaugh and Thomas also denied the allegations against them.
It's frustrating that—27 years after Hill testified before the Senate—another woman is facing the same sexist treatment and public shaming.
We stand with Hill, Ford, and all those who speak out in the face of harassment and assault.