In honor of the bisexual burlesque star of 1920s Berlin who didn't hide her queerness or fear the tabloids
For Women's History Month, we are publishing Celebrate Her—an essay series honoring women who deserve more public praise for how they have inspired us individually and empowered their communities: Scientists, activists, and artists. Screenwriters, comedians, and actors. Burlesque dancers and wrestlers. Those who have passed on and those who are still with us. Here, BBC journalist Alice Hutton talks Anita Berber, a scandalous cabaret star of pre-Nazi Germany who lived fast, died young, and celebrated public queer identity. Read the rest of these essays here throughout March, and read about even more incredible humans in our Women Who Made Herstory series.
The curtain swishes and a woman with kohl-rimmed eyes and strangely pointed teeth does a death-drop into splits. She wouldn't look out of place during a lip-sync battle on RuPaul's Drag Race. In a rare, surviving clip of the 1919 silent film Unheimliche Geschichten, or "Eerie Tales," 20-year-old German cabaret star Anita Berber knew how to make an entrance.
She knew how to make an exit too—one evening, when a member of the audience wasn't paying attention, she took an empty champagne bottle and smashed it over his head.
For a young woman who died penniless 90 years ago with just a gaggle of drag queens at her funeral, we know almost too much about Anita Berber.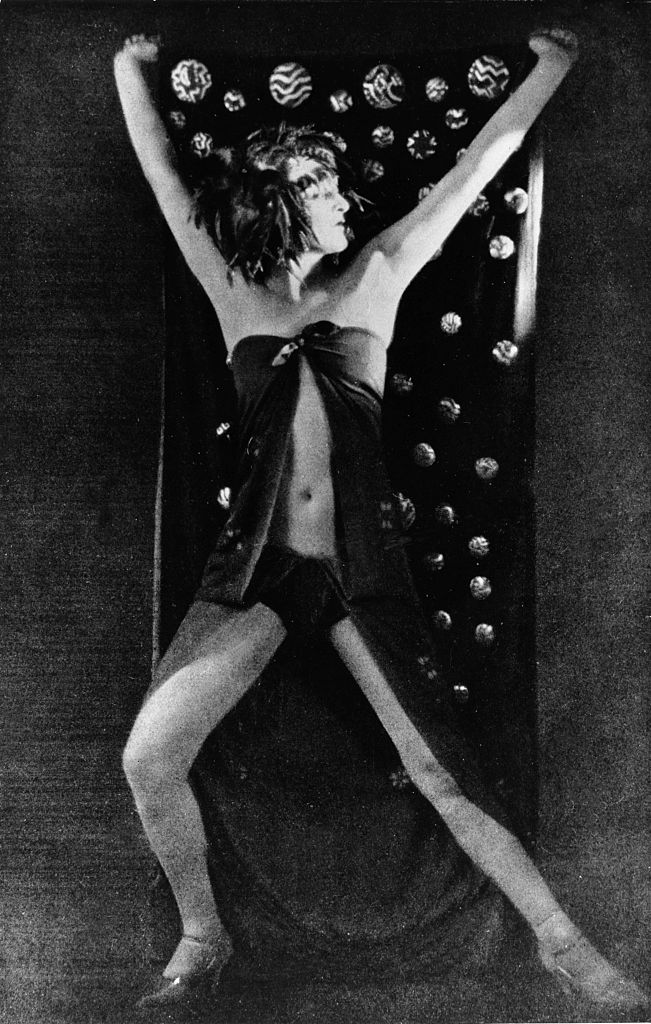 Berber was a bisexual, avant-garde dancer of 1920s Berlin who swept around the city with nothing but a fur coat, a pet monkey, and a silver brooch filled with so much cocaine she was nicknamed "The Snow Queen." (She had a very serious drug addiction.) Her androgynous style, the naked dances she named after narcotics, her lesbian affairs (which allegedly included actress Marlene Dietrich), her marriages to gay men, and the jail time she served for insulting the King of Yugoslavia made her front page news for nearly a decade.
It also made her a pioneer of modern queer identity.
Moreover, you can call Berber one of the earliest known "reality stars," turning her life into 24-hour performance art and paying the price for it.
Born in Leipzig, Germany in 1899 to a violinist father and singer mother, Berber moved to Berlin in her early teens to pursue the stage. She arrived as the country's capital was entering the Weimar Republic—a short-lived decade of unusual artistic and LGBTQ freedom that turned the city into a magnet for debauchery, excess, and radicalism before the Nazis rose to power. It was this post-World War I cauldron of poverty, promiscuity, and political unrest that allowed artists like Berber to rise to fame.
"During the 1920s we had this start of 'star culture,'" explained Dr. Anjeana Hans, author of Gender and Uncanny in Films of the Weimar Republic. "Berber took advantage of the public's growing obsession with celebrities. She would blur the barriers between her private and stage life and would re-enact her own fantasies and addictions on stage, pushing herself to greater and greater lengths for performances or publicity."
Voyeuristic audiences gathered to watch Berber strip and enact their greatest fears and desires from the comfort of their padded theater seats.
But once off-stage, she voluntarily continued the act. Turning her addictions, lovers, and scandals into a never-ending curtain-call; from eccentrically receiving visitors in the bath naked to injecting opioids into her leg in the middle of a bar.
By the mid-1920s Berber's life was unravelling fast. It had become impossible to distinguish between what was tabloid rumor ("Berber becomes sex slave to mother and daughter!") and truth ("Berber tops up earnings with prostitution"). Her second husband had run off to America, taking most of her money. Indifferent audiences no longer found her shocking, and her increasingly erratic and violent behavior led to a Europe-wide ban by the International Artists Union.
In 1925 the painter Otto Dix immortalized her in the now iconic portrait "The Dancer Anita Berber," in which he portrayed the 26-year-old as an elderly, gaunt woman in a flame-red dress with a cracked, painted-on face. It was an age she would never reach.
On November 10th, 1928 Berber died aged 29 from tuberculosis masked by intense substance abuse and was buried in a now unmarked grave in Berlin.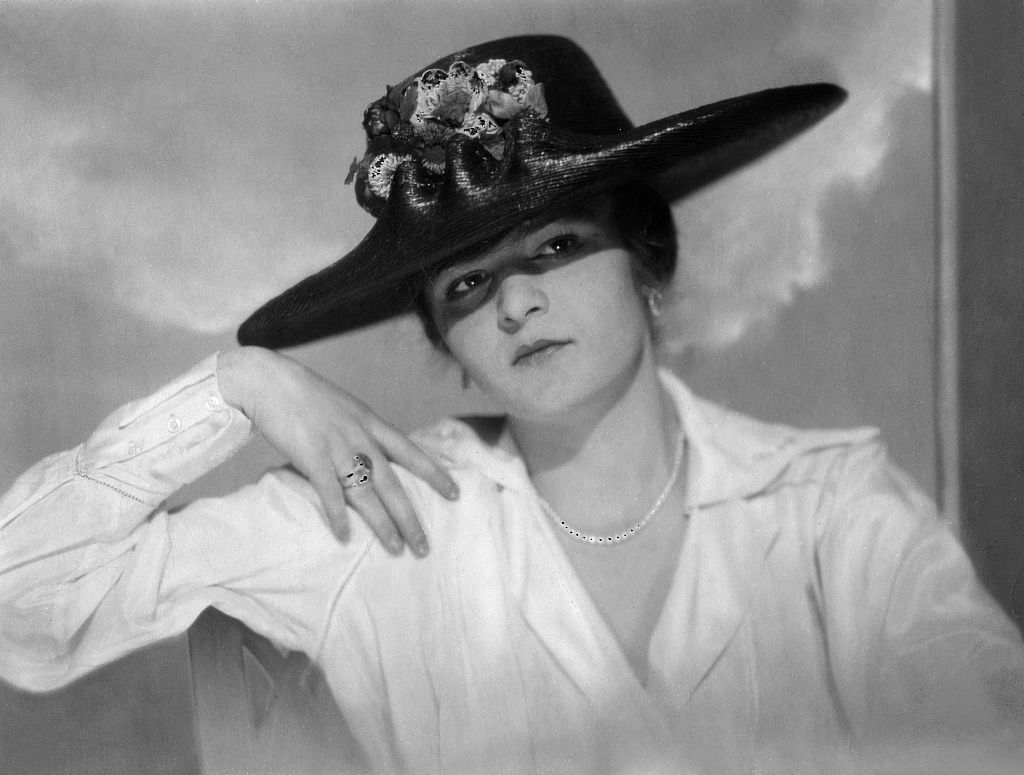 In death, she became a poster child for anti-Weimar Republic propaganda by the Nazi regime, who swept to power in 1933 and buried all evidence of queer and radical Germans.
But when the Weimar Republic revival began in the 1970s and '80s, difficult characters like Berber were given Hollywood makeovers and recast with actresses like Liza Minelli in Cabaret.
For Daniel Isengart, a German performance coach and cabaret expert based in New York, Berber was not a member of the"'27 club" of "bad-girl geniuses" who died before their time, like Amy Winehouse, but a symbol of a bygone era when poverty-stricken, aspiring artists were able to create magic from nothing.
"The circumstances that helped Berber be successful don't exist now," he said. "She was one of the first performance artists who leveraged her personality, private life, and tabloid culture to make a very successful—if short-lived—career. Cities like New York and, even now Berlin, are so expensive that soon only middle-class people will be able to afford to make art."
Isengart continued, "Berber was a radical, at a special time in history, who took real chances and she paid for it with her life."