This animal shelter is taking dogs somewhere *so* surprising to get them adopted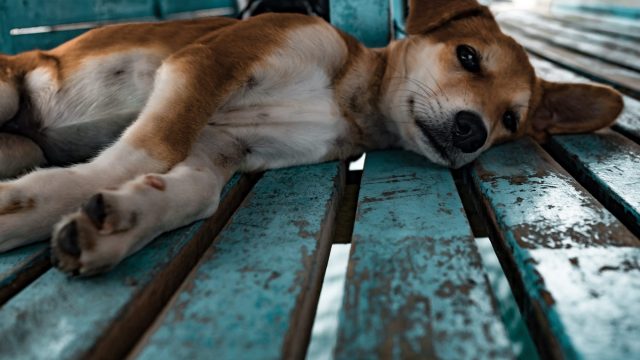 Shelters dogs deserve all the love in the world. One look at those puppy dog eyes instantly brings out our inner Elmyra Duff, but the Kistap Humane Society in Washington just took the pooch affection to an entirely different level. In addition to giving their adorable animals plenty of lovin', squeezin' and holdin', shelter volunteer Molly Clark takes the dogs to Starbucks every Tuesday for whipped cream treats called "Puppuccinos."
CANNOT. HANDLE. THE CUTENESS. *melts into a puddle*
Kitsap's Events and Outreach Manager Rebekah Johnson told Bored Panda that the animals absolutely love the treats and the opportunity to ride in the car. Careful consideration goes into which animal is selected for a day on the town, with particular attention to dogs that "will not be stressed by the experience." And since sharing is caring, Clark brings Puppccinos to the other dogs who stay back at the shelter.
Aside from fetching treats for the dogs, venturing outside of the shelter provides the animals with another huge advantage by exposing them to more potential pet owners. The local Starbucks has even joined in on the dog-loving promo by posting signs of the shelter dogs each week.
An awful lot of consideration goes into a potential pet owner's decision to adopt a shelter dog but it's awful hard to say no to these charming, cream-mustache wearing cuties, isn't it?