This animal shelter made the most hilarious and adorable spoof commercial to get YOU to adopt a cat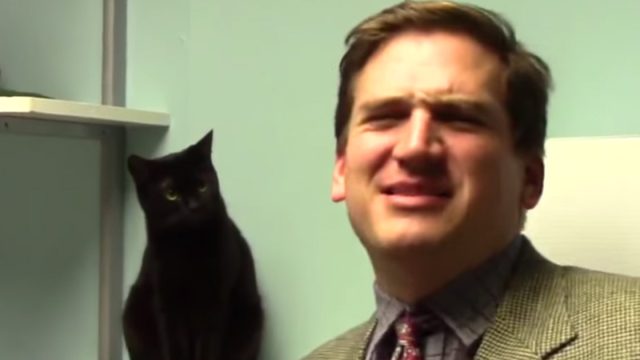 While we wish we could adopt all the homeless animals in the world, logistically it might be a bit of a nightmare. However, one animal shelter has done their best to change our minds with this adorable and hilarious spoof commercial to get people to adopt a foster cat.
We know that adopting an animal can be an amazing and life altering thing, and we love hearing about any animals that have found new families, be it this assisted living facility helping save foster kittens or this heartwarming story of a photographer helping blind kittens find a home. Essentially, if we could live our lives surrounded by cats 24/7 then we would.
However, we also know that getting people to adopt animals can be hard, too.
That's why we're OBSESSED with this animal shelter's hilarious spoof commercial encouraging people to adopt a cat.
https://www.youtube.com/watch?v=-F_8qaQ3DD0?feature=oembed
Created by Furkids Animal Rescue and Shelters, an organization and group of no-kill shelters in Atlanta, Georgia, the commercial is seriously low budget but seriously funny.
The clip sees Paul Preston, an Atlantan resident, attempt to "sell" you a cat like a car salesman. Indeed, the advert even sees someone pretending to be one of those ridiculous blow-up tube men you see at car showrooms.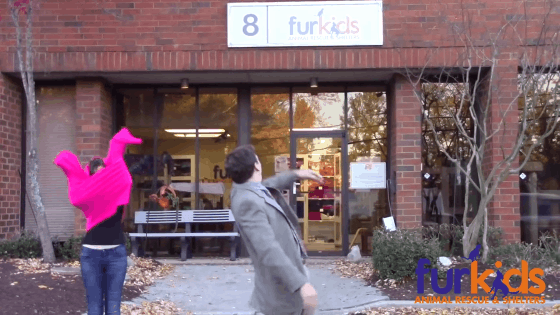 We also see Paul have some difficulty with Furkids' resident feline friends, like this cat who seems insistent on having a play and a bite.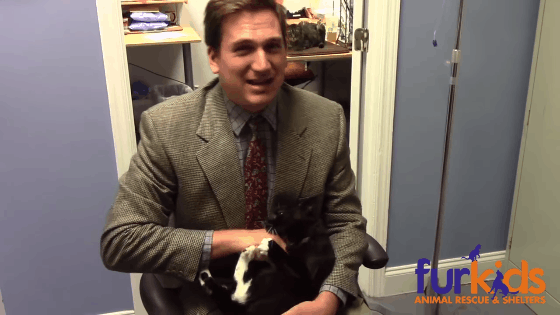 However, ultimately he's totally having the time of his life with these incredible animals.
Explaining the video to The Huffington Post, a representative from Furkids said that Paul wasn't a comedian, but rather a local man who works for a rental property management company. In fact, it was his sister, Helen, who volunteers at Furkids, that had the idea for the spoof.
To be honest, if this video doesn't make you want to run down to your local animal shelter and just adopt all the kittens then we don't know what will!
Of course, logistically it might not be right for you to adopt a cat. However, if you're in the Georgia area, you can totally find out more about volunteering at Furkids Animal Rescue and Shelters on their website. Now, we're just off to collect all that merch…
[quiz-entity id="7570056″ /]