Angry Birds addicts rejoice: the movie trailer is finally here!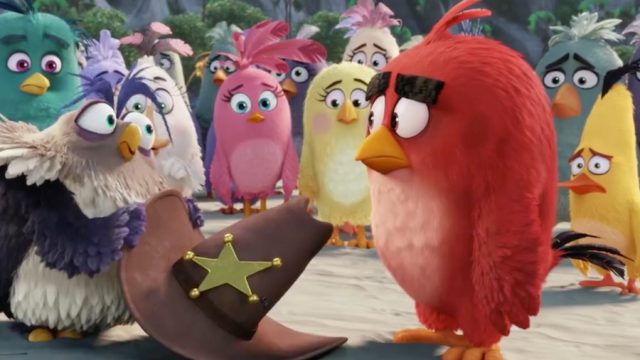 Amazing news, Angry Birds lovers! The trailer for The Angry Birds Movie has finally been released, and it looks even more incredible than we anticipated. The official Facebook page dropped the two-and-a-half minute long trailer on March 1.
Even if you're not a fan of the game that took over the world, the movie looks like a delight. The trailer features the island of the birds, where Red the red bird (voiced by Jason Sudeikis) is mocked by all of his feathery peers. He is an outcast … and a very angry bird. When a ship full of pigs come to the island, they convince the birds that they are there as friends, but it's not long before the pigs take over and build a castle to rule over the birds. Red, who was always wary of the pigs, is tasked with leading the charge against them. Commence birds being flung into the castle of the pigs and shooting fireballs from their tails! 
The Angry Birds Movie features the voices of a number of big-name stars — Kate McKinnon as Stella, Peter Dinklage as Mighty Eagle, Josh Gad as Chuck, and Bill Hader as Leonard. You'll also hear the familiar voices of Maya Rudolph, Danny McBride, and Hannibal Buress. We are IN.
// < ![CDATA[
// < ![CDATA[
// < ![CDATA[
//