Angelina Jolie revealed how she tried to save her marriage to Brad Pitt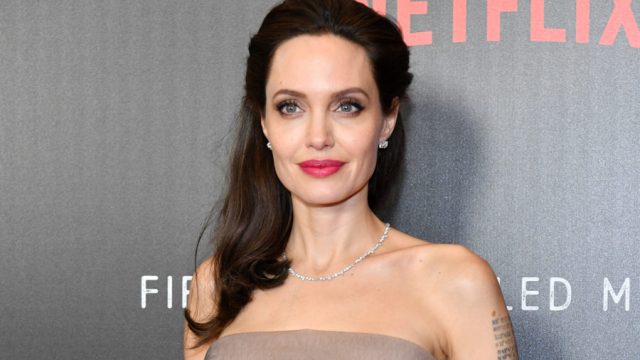 It's hard to believe it's been over a year since Angelina Jolie and Brad Pitt announced their divorce. After more than ten years as partners, two years as husband and wife, and six children, the couple shocked the world by announcing their separation.
Despite massive media attention on their relationship, the former couple has been relatively quiet on the subject — until now. In a recent interview on the Hollywood Reporter's podcast, Awards Chatter, Jolie opened up about her attempts to save her marriage and its eventual breakdown.
"Over the span of that decade, I did lose my mother. I did have my mastectomy, and I did then have an ovarian cancer scare and have that surgery as well, and other things of course that happened in life that you go through."
With all the upheaval in their life, Jolie thought she and Pitt could reconnect the same way they originally got together — through their work (the couple famously fell for each other while filming Mr. and Mrs. Smith). It's presumably why they embarked on the 2015 film By the Sea, which Jolie wrote and directed, and they both starred in.
https://www.instagram.com/p/BcPIns0hRgI
"We had met working together and we worked together well, she said. "I wanted us to do some serious work together. I thought it would be a good way for us to communicate.
While she said the experience was overall a positive one, it still wasn't enough to bridge the gap.
Breakups are notoriously difficult — and breakups that involve children and media scrutiny are even harder. We hope the Jolie-Pitt clan is doing okay and healing as a family — married or not.