Angelina Jolie spoke about her "difficult year" for the first time, and our hearts go out to her
Following what must have been a hard few months, Angelina Jolie has spoken about her "difficult year" for the first time, and our hearts go out to her and her family.
It was announced last year by representatives for the couple that, after 12 years together, Angelina Jolie and Brad Pitt would be getting divorced, with a lawyer for Jolie citing that the divorce was "for the health of the family." Things became complicated after it was revealed the Brad Pitt was, in fact, under investigation by the Department of Child and Family Services, although he was cleared of all charges. Then, earlier this year, a representative for Jolie confirmed that details of their legal proceedings would remain sealed, but not before saying that Pitt was "terrified the public will learn the truth."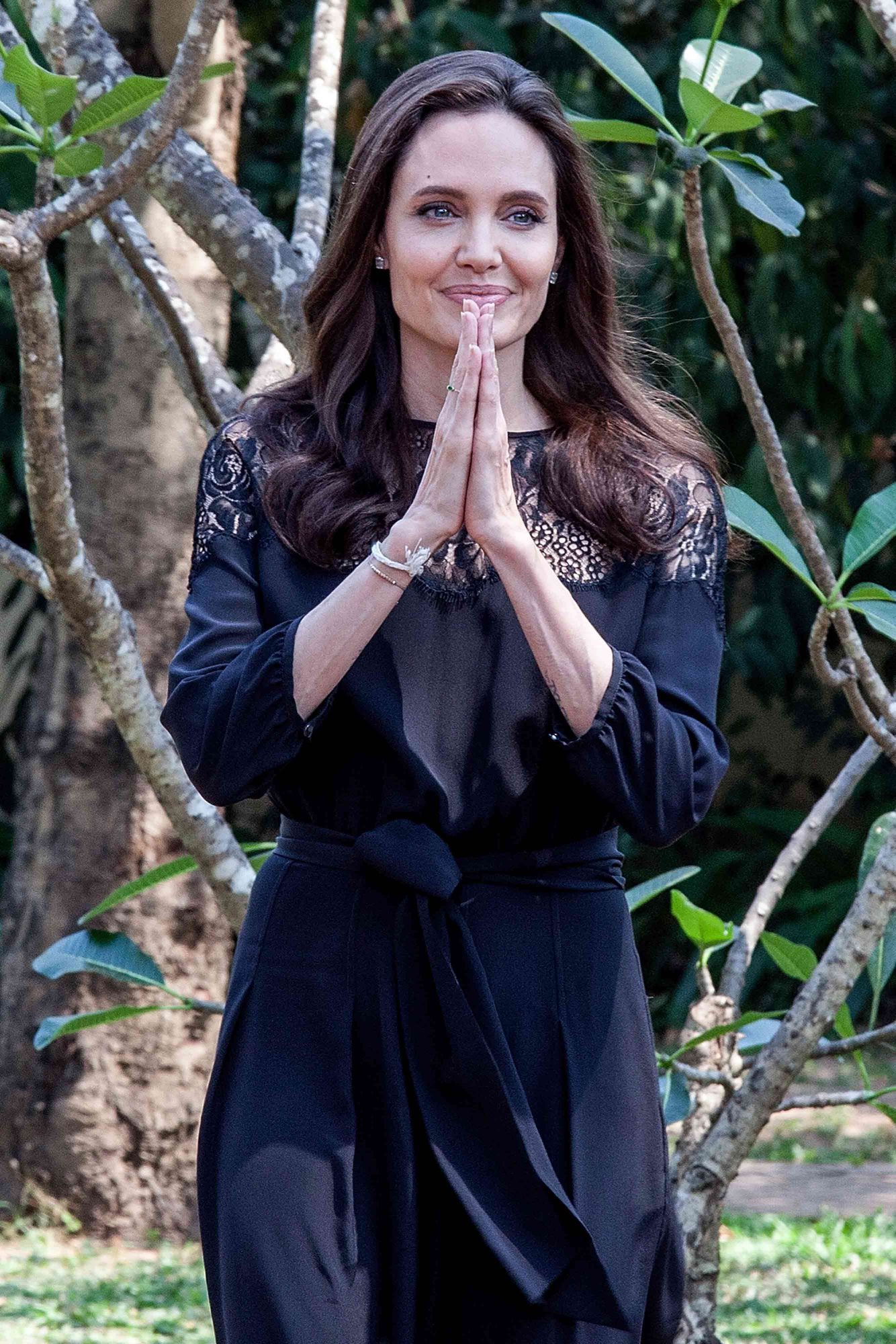 Now in an interview, Angelina Jolie has opened up about the past year for the first time.
Speaking to BBC World News at the Cambodian premiere of her upcoming new movie First They Killed My Father, which tells the true story of the Khmer Rouge genocide through the eyes of a child and is based on a book of the same name by Loung Ung, Jolie spoke about her family, describing the last few months as "very difficult."
"Many people find themselves in this situation. My whole family have all been through a difficult time. My focus is my children, our children," she said.
The star went on to say that the family were "coping."
"We are and forever will be a family and so that is how I am coping," she said. "I am coping with finding a way through to make sure that this somehow makes us stronger and closer."
Jolie also spoke about her affinity for Cambodia, which is where her eldest son, 15-year-old Maddox, is from.
"I came to this country and I fell in love with its people and learned its history, and in doing so learned, how little I actually knew about the world," Jolie said. "This country, for me was my awakening. I'll always be very grateful to this country. I don't think I ever could give back as much as this country has given me."
We can only imagine how difficult the last few months have been for the Jolie-Pitts, and we're glad to hear that they're coping with the stress and distress of what's occurred.
Angelina Jolie's upcoming movie First They Killed My Father comes to Netflix later this year.