Angelina Jolie just released another statement regarding her situation with Brad Pitt
There have been several public statements since the surprising break up of Brangelina, though it's fair to say that information on the split has been pretty scarce (which is totally fair, just hard for us nosy types).
And a spokesperson from Jolie's camp just made the following statement:
"The job of the DCFS is to make sure the children are in a safe and secure situation. As we said earlier this week, childcare professionals encouraged a legal agreement accepted and signed by both sides that was in the best interest of the children. Angelina said from the beginning that she felt she had to take action for the health of the family and is relieved that after their 8-week involvement, the DCFS is now satisfied the safeguards are put in place that will allow the children to heal."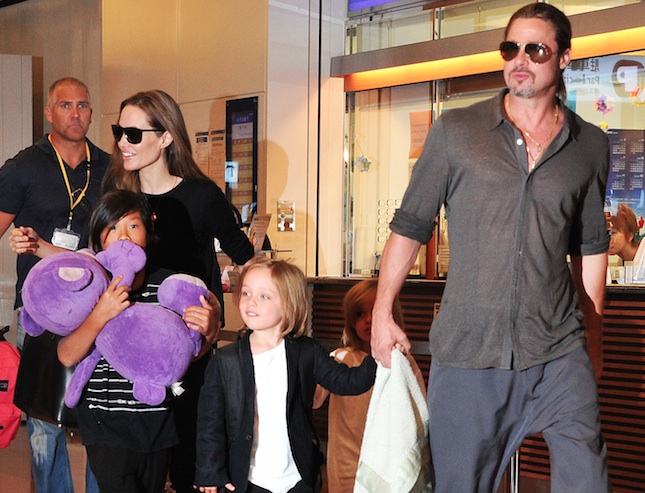 Regardless of what happens from here on out, we hope that Maddox, Pax, Zahara, Shiloh, Vivienne, and Knox are given the space to deal with the transition happening in their family. It's hard when any parents divorce, and being in the public eye could definitely make things way harder.
All the love to them, as well as Angelina and Brad. They'll always be Brangelina to us.