Angelina Jolie just opened up about life post-divorce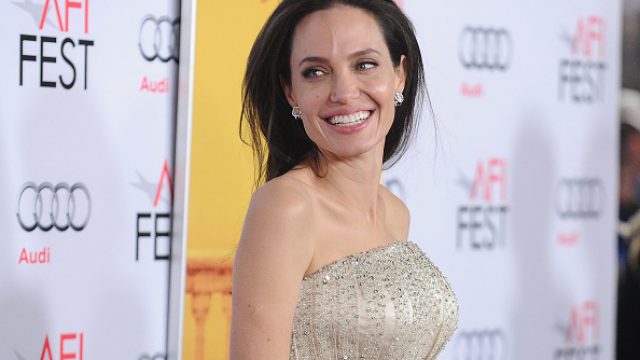 After what was surely a difficult year, Angelina Jolie has opened up about life post- divorce, explaining that she's been rediscovering herself single since her split from Brad Pitt. Divorce is a huge life event, and especially with six kids between them, we're sure figuring out how to move forward after splitting up has been a challenging task.
In an interview with The Sunday Telegraph, Jolie admitted that she has felt a bit fragile doing press lately, since she understandably feels fragile as a person.
"I think now I need to rediscover a little bit of the old me, she said. "I think we lose our way a bit. I have had a lot happen in my life, from certain people passing to health issues to raising the children.
It's definitely a lot to contend with! Jolie and Pitt split up last year after 12 years together and two years of marriage. Neither has ever said much about the reasons for the split, though Jolie once explained, through her rep, that it was for the "health of the family."
Luckily, Jolie seems to have a positive perspective on what must be a very difficult time in her life. She said,
"It's been a very good time to absorb and develop and grow. But maybe now that my kids are growing up, I am starting to realize that my own sense of play has been put on hold for a while. And maybe them hitting their teens is going to bring out a little more fun in Mom. So maybe I am going back. It may be time.
We hope that Jolie finds her fun again — it definitely sounds like it's time!