Angelina Jolie stepped out on the red carpet with injured Shiloh and Zahara
There's nothing we love more than seeing celebrity moms having fun with their kids, so we were excited to see Angelina Jolie bring daughters Shiloh and Zahara as her dates on the red carpet in NYC last night.
Though Jolie understandably shields her brood from life in the spotlight, she does take them to some pretty amazing public events from time to time. Back in September of last year, Jolie took all six kids to the premiere of her film First They Killed My Father. She then brought Shiloh and Maddox to an event in New York in December, perhaps indicating that she's becoming more willing to take them to major events as they get older.
And just last night, January 9th, Jolie appeared at The National Board of Review Awards Gala in NYC, bringing her eldest daughters with her as her dates. Shiloh is recovering from a broken arm after a snowboarding accident, so she wore a matching black sling with her black suit.
It was a big night out for the family, as mom was there to accept the National Board of Review's Freedom of Expression Award for First They Killed My Father.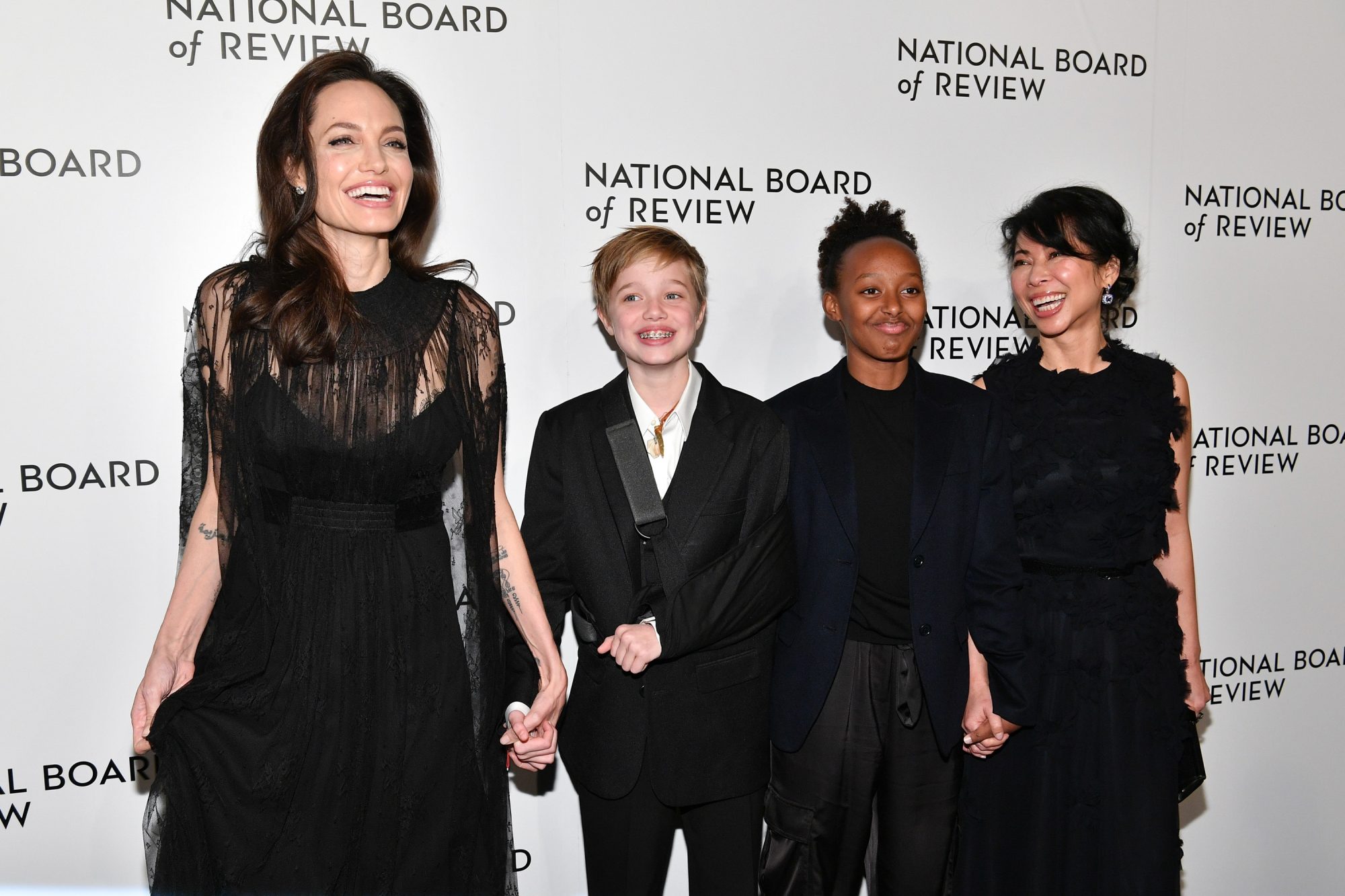 The family celebrated Jolie's big award with Loung Ung, the author of the book that Jolie adapted to film. And FYI, Zahara officially celebrated her 13th birthday on Monday, January 8th (where does the time go?!).
We hope the entire crew had a fun night out, and we hope Shiloh recovers from her injury ASAP!