Angelina Jolie's blonde hair is a major throwback to her Girl, Interrupted days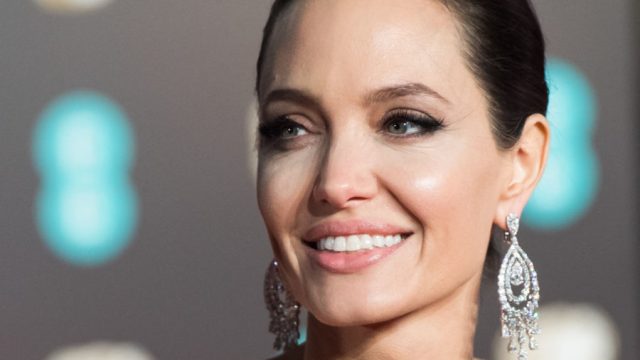 Angelina Jolie has returned to her blonde roots, if only temporarily. Selma actor David Oyelowo took to Instagram on October 13th to share a set photo from the upcoming film, Come Away. Alongside Oyelowo was the Maleficent actress, and it took us a hot minute to spot her since she was rocking a blonde wig.
Blonde Jolie is giving us serious throwbacks to her famed film Girl, Interrupted. Yes, the movie she played alongside Winona Ryder. Her hair color in the 1999 movie is similar to the blonde hair she has now, and we're totally living for it.
Jolie is nearly unrecognizable in the cast photo.
https://www.instagram.com/p/Bo4jZKJgxcg
Oyelowo captioned his Instagram photo, "Our film COME AWAY is now in the can! Can't wait to share this magical reimagining of Alice in Wonderland and Peter Pan with you all."
In the cast photo, Jolie also looks a lot like Nicole Kidman in The Beguiled. But no, this lewk isn't meant for an intense Civil War drama. In May, Deadline reported that Jolie and Oyelowo would star in the upcoming Come Away film together. It's a prequel to Alice in Wonderland and Peter Pan. Alice and Peter are siblings in the film, with Jolie and Oyelowo playing their parents. No release date for the movie has been set yet. The film marks the live-action debut of director Brenda Chapman, who co-wrote Pixar's Brave.
Given the context, Jolie's look is certainly Alice in Wonderland and Peter Pan-esque. We can't wait to watch her bring her character to life on the big screen. Because is there any look Jolie can't pull off? The answer is no.