"Westworld" star Angela Sarafyan shuts down the red carpet in a stunning ~sheer~ gown
The purple carpet just had a major fashion moment thanks to actress Angela Sarafyan and her iconic sheer paneled gown.  The Westworld star turned all the heads at the Vanity Fair and L'Oreal Paris Toast to Young Hollywood party with her show-stopping white number, a simple off-the-shoulder bodycon dress that really came to life when seen from the side, or rather, when you see there's nothing on the side, including underwear. The invisible sheer paneling really plays tricks on the eyes.
When seen from the front it looks like nude paneling, but think again! Leave it to Angela to make a statement and show off her body. We love that she isn't afraid to take risks or bare it all in the name of fashion, oh and go commando for the same reason.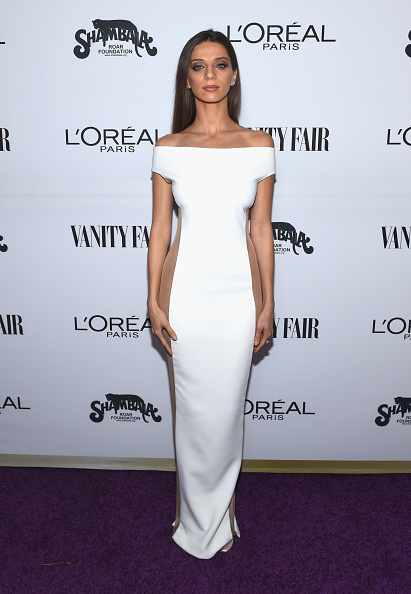 Angela kept the rest of her look simple, opting for an understated smokey eye and a stained lip to compliment her dress. With her long, straight hair flowing behind her shoulders, Angela really pushes the gown to make all the statements. We can't help but think that Angela looks like a Grecian Goddess, ready to stand and protect her the earth or her children. The balance between sexy, modern, and elegant is a hard one to find, but we daresay this starlet has nailed it.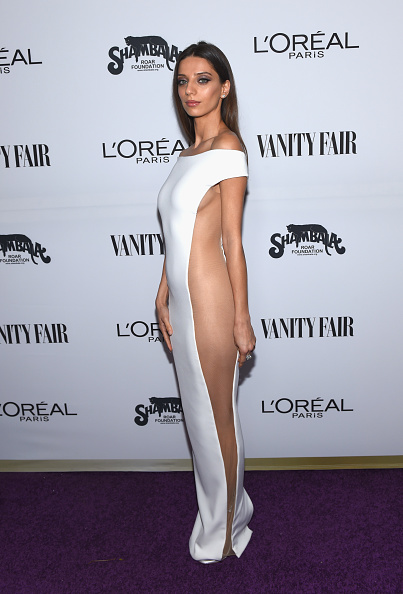 We are here for Angela and say sayonara to all the haters. This look is flawless.