Angela Kinsey shared a script from "The Office" that will make you think SO differently of her character
Any fan of The Office remembersthe Puritanical chilliness of straight-laced accountant, Angela Martin. And any fan remembers that it was GLORIOUS.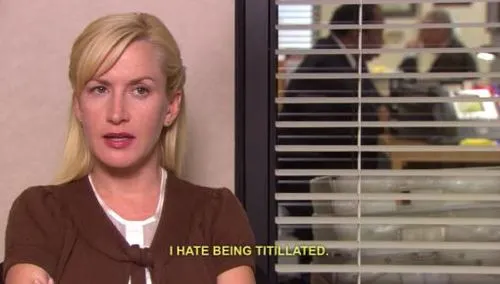 You must also rejoice in the (once-secret) power couple that was Angela and Dwight Schrute.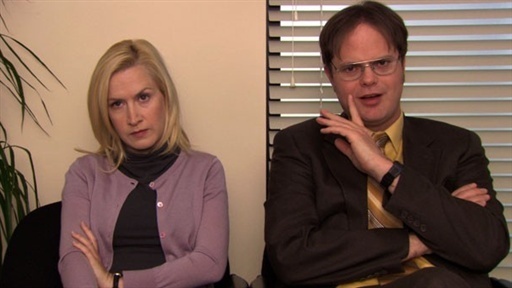 Angela had been ride-or-die for Dunder Mifflin's Assistant TO THE Regional Manager — until Dwight committed the ultimate betrayal by putting one of cat lady Angela's many cat children, the elderly Sprinkles, out of her misery. Dwight lied to Angela and said Sprinkles had died naturally, but she eventually uncovered the truth. The weird lovebirds eventually reunited — except Angela had already GOTTEN ENGAGED to Cornell-alum Andy Bernard.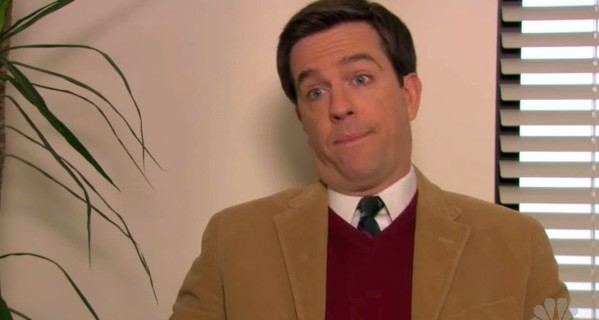 Angela and Dwight began an affair, until Dwight and Andy legit had a DUEL over Angela (lol, remember Andy's Prius attack?). But during the duel, Dwight discovered that Angela had lied about not sleeping with Andy — and she was left with nobody. Dwight stopped speaking to her, and Scranton's second best couple ('sup Jim and Pam) seemed to have ended for good.
https://www.youtube.com/watch?v=qawyfg5jRHw?feature=oembed
Obviously, we all know by now that Dwight and Angela live happily ever after, but their separation and mutual heartbreak was an important storyline for quite some time.
Viewers got more insight into the emotional life of our favorite (and very severe) head accountant, but her comedic coldness persisted. But Angela Kinsey just shared an excerpt from a Season 5 script that shows Angela getting more sentimental than ever (Well, for Angela).
In the caption of her Instagram photo, Angela Kinsey explains she is donating old scripts to charity, and revisited this deleted scene from "Company Picnic." In the episode, Dwight seems to finally soften up a little bit toward his ex-lover, but we never hear just how exciting it is for the typically unemotional accountant.
The script shows that in a deleted talking head, Angela says:
"It made my heart sit up just a little straighter in its chair" and "I know I may seem hard and cold on the outside, but inside I'm as warm as porcelain."
Lololol, like I said — sentimental for Angela.