Angela Bassett tells Seth Meyers about going to Lady Gaga's party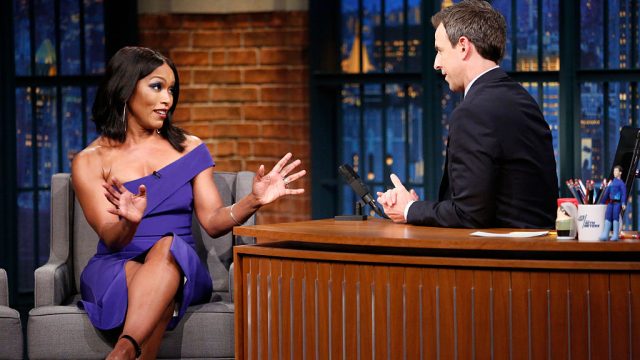 We all hope that one day we'll get an invite to the house of the iconic Lady Gaga. Angela Bassett, who co-stars with the singer on American Horror Story, is here to tell us that it's exactly as kooky as you'd expect it to be.
https://www.youtube.com/watch?v=YYeT9fOnu0o
Before the cast began filming, Lady Gaga invited everyone over to her house to get to know each other. The event was not only catered, it was decorated to be just as spooky as the show we're all obsessed with. The pool was dyed red and there was even a cake featuring cake toppers in, let's just say, a pretty unexpected position.
As Seth Meyers points out, this is Lady Gaga we're talking about. While her excuse may have been the celebration of the show, he's sure her house is like that all the time. We wouldn't be surprised either, and that's why we're so obsessed with both of these awesome ladies.