Andy Murray expertly shut down a journalist's casual sexism like the unstoppable boss he is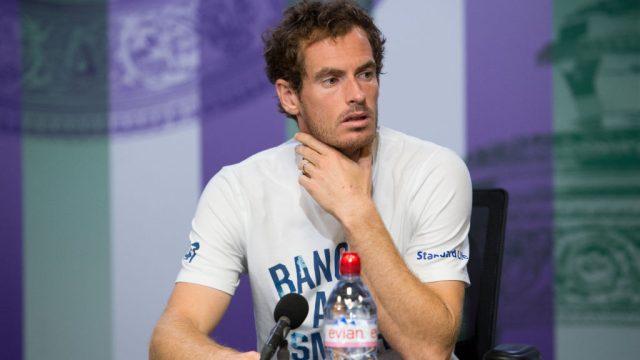 Though it came as an unfortunate reminder that sexism in professional sports still runs rampant, tennis star Andy Murray pointed out a reporter's casual sexism at a press conference and his swift response has us cheering.
A reporter asked Andy's opponent, American player Sam Querrey, what it felt like to be the "first U.S. player to reach a major semi-final since 2009," which is disregarding the success of both Venus and Serena Williams, both of whom achieved that numerous times in the years since 2009. Andy reminded everyone that female tennis players aren't invisible, giving the best response to the reporter's casual sexism. https://www.youtube.com/watch?v=SCPt-abyi9M
In the press conference, which took place after Andy lost to Sam at the 2017 Wimbledon semi-finals, the reporter begins to address Sam, saying, "Sam is the first U.S. player to reach a major semi-final since 2009, how would you…"
Andy swiftly interrupted, saying, "Male player." The reporter didn't hear him at first, responding: "I beg your pardon?" before Andy shut him down again, repeating, "Male player."
The reporter awkwardly laughed and corrected himself, seemingly trying to downplay the moment: "Ah yes…Male player. That's for sure."
While it may not seem like a huge deal, it's a small win for all female athletes when their male counterparts come quickly to their defense like Andy did.
We're giving him major props for this moment, and for all other times he's stood up for women in the past. This isn't the first time he's shut down sexist remarks by reporters, and we love that he's setting such a good example for fellow athletes and the rest of us to recognize and celebrate every athlete's accomplishments equally, regardless of gender.