Andrew Lincoln might leave The Walking Dead for Season 9, because this zombie apocalypse can't go on forever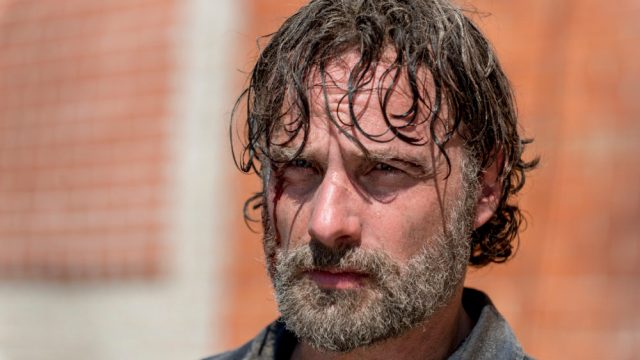 For post-apocalyptic shows like The Walking Dead, it's kind of assumed from the get-go that no character is safe, and that it's best for fans not to get attached to any of them should they face a catastrophic on-screen death. With the main cast, though, we can't help but root for their survival season after season, and when their character ends up dying, a little part of us dies with them as well. Case in point: Carl's sad, sad death, Glenn's brutal demise, and Hershel's execution. This time around, another actor is set to bid goodbye to the zombie life, and it's no other than Andrew Lincoln, better known as Rick Grimes.
Yup, your eyes are not deceiving you. Lincoln is reported to have one last round at the post-apocalyptic wasteland before exiting the AMC flagship series in the upcoming Season 9. Plot details regarding his departure remain under the wraps (Will he have a proper send-off? Will he have to suffer a gradual, painful death?), but word on the street is that he's set to appear in only six Season 9 episodes. That means less Rick, and more crying.
According to Collider, Norman Reedus, who plays Daryl Dixon, was offered substantial compensation — around $20 million, per Us Weekly — to stay on the series and assume the leading role. Like Lincoln, Reedus is part of the original cast and has been around for the earliest episodes.
Meanwhile, Lauren Cohan, the actress behind Maggie Rhee, is also expected to appear on a limited number of episodes in Season 9. The star currently has a lot on her plate. Her ABC pilot Whiskey Cavalier has been ordered to series, so she will have to split her time between the two shows. It's unknown whether she has plans to leave TWD as well.
The Walking Dead just wrapped its eighth season in April. No word yet on when Season 9 will air, but one thing's for sure: we all have to brace ourselves for what's about to be the biggest loss of the show yet. Start stocking up on tissues.