Who is Andrew Bosworth, the Facebook exec who wrote that creepy memo?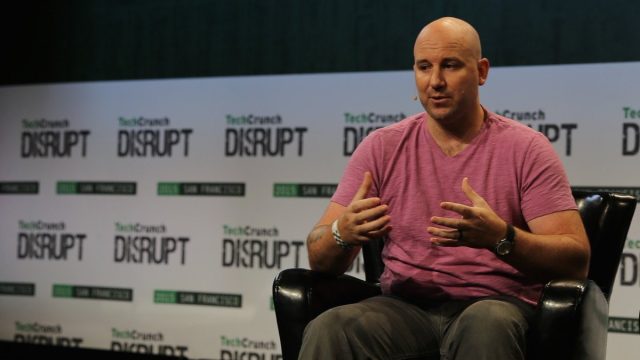 It's no secret that Facebook has been facing a ton of scrutiny lately, especially since news broke that a company called Cambridge Analytica used the social media platform to illegally mine data from 50 million users in an attempt to influence the 2018 presidential election. As if the company weren't dealing with enough, an eerie, nearly two-year-old memo was recently leaked, and it revealed a lot about Facebook's questionable business model. As reported by BuzzFeed, the June 18th, 2016 memo, titled "The Ugly," was written by Andrew Bosworth.
Bosworth is a vice president at Facebook and one of CEO Mark Zuckerberg's "most trusted lieutenants," as BuzzFeed puts it. In case you haven't seen the Facebook memo yet, the title alone tells you a lot. But Bosworth makes some pretty terrifying statements in the memo. Just take a look at this one:
"So we connect more people," he writes. "That can be bad if they make it negative. Maybe it costs someone a life by exposing someone to bullies. Maybe someone dies in a terrorist attack coordinated on our tools."
Yeah. He really wrote that. Head to BuzzFeed if you want to read more.
So we know Andrew Bosworth is a VP at Facebook, but what else do we know about him?
According to his blog, Bosworth, who's known as "Boz" to most people, is a native Californian and Harvard graduate. He enjoys photography, writing, and "generally creating things." He worked as a developer on Microsoft Visio for a couple years before joining Facebook in 2006.
At Facebook, Bosworth was one of the co-creators of the News Feed, as well as early anti-abuse systems. He also oversaw the engineering teams and spent a few years  as the VP of Ads and Business Platform. Currently, Bosworth is the VP of Consumer Hardware. false
He's had his hands in many aspects of Facebook, so he's been pretty outspoken about defending the company. false
According to BuzzFeed, two former Facebook employees said Bosworth was known for his bluntness and for not being very diplomatic. Naturally, after the leak, he took to Twitter and released this statement: false
Clearly he's a guy who truly believes in Facebook and the product it's putting out. Unfortunately, the company's strategy for growth comes at the expense of the people who actually use it. It's tough to say what's going to happen next. But the execs at Facebook really need to do a lot to get people back on their side.