So, those Drake and Taylor Swift dating rumors might just be that they are making music together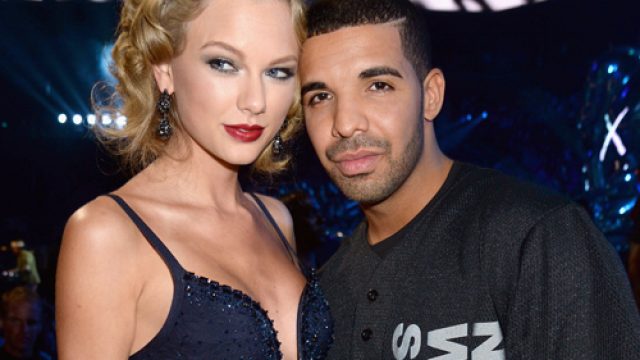 This is the musical collaboration of our dreams! Taylor Swift and Drake are reportedly making music together and we are having a moment over here.
Rumors surfaced that Swift and Drake were dating after the two were spotted getting "flirty" at the "Hotline Bling" singer's 30th birthday bash last week, but it turns out that those rumors might be wrong. Instead of dating, the two singers are now reportedly getting close because they are teaming up to create new music together. And, omigod, this is honestly better than them dating each other.
While the "Bad Blood" singer dating Drake would be great, especially since T.Swift is single and always seems ready to mingle, we're much more excited about this possible music collab. According to PageSix, the pair has already been in the studio.
"They've been in the studio collaborating," a source told PageSix on Monday. Okay, so we don't know how reliable this source actually is, but it would be cool if they were in studio making music magic, don't you think?
In case you need a little more than one source to get excited about this potential duet, another person told E! News on Wednesday that two singers are indeed working together.
"The music they have been working on is different. Very catchy, the insider told E! News about the pair's secret project. "They've both been having a great time in the studio."
The publication previously reported that Drake and Swift — who was also spotted with her BFF Karlie Kloss — were seen getting close at Drake's birthday bash, which we're now thinking could've been to chat about their future music mashup.
"At one point Drake and Taylor were seen near the DJ together talking, his arm over her shoulder for a minute like a real friend moment. It looked like they were talking about something deep," a source told E! News.
Hmm, we still aren't one hundred percent convinced that this musical collaboration is happening, but if the rumors are true we can't wait to hear what Swift and Drake come up with!