These surreal black-and-white, animated collages will challenge everything you think you know about GIFs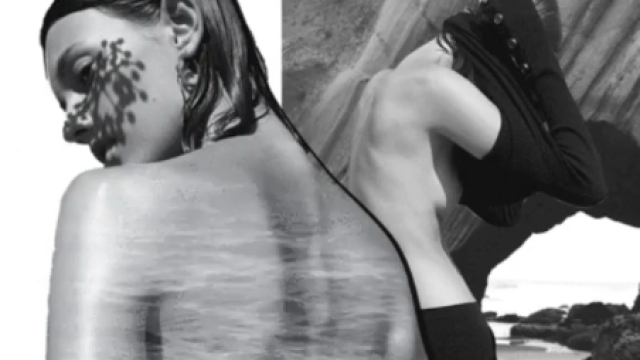 Chances are when you hear the word "GIF" (jiff? giff?), you giggle to yourself about the one of monkey petting a kitten, or a dude walking smack into the closed doors at a Walmart. Chances are you are not visual artist Ana Ramos, who builds surreal black-and-white, animated collages that are as mesmerizing as they are beautiful — and, oh yeah, they're GIFs.
That means you can just pull one up and watch it loop as you fall asleep, or make them fullscreen on your laptop for some room feng shui, or maybe just bookmark the page for a quick dose of serenity. Ana's work blends rhythmic animations with stark and beautiful images, combining and layering them in a way that's both surprising and totally soothing. If this is the future of the GIF, we may not even miss loops of our favorite Mean Girls quotes, repeating over and over again. Maybe.
Ana Ramos has blended collage transparencies with textures and movements that you have to see to believe.
The images come to life slowly and all offer their own take on what would surprise viewers most, and when. In about 5 seconds, she creates an entire scene; some surreal and odd, some peaceful and organic. The Portuguese artist brings natural elements into some otherwise unnatural images.
The reactions range from "oooh, I could watch these all day," to "what is happening here and why." That's the sign of some effective art! It's clear she takes a lot of inspiration from the washed out landscapes and black-and-white imagery that the world naturally offers.
She also plays with colors and patterns in a different series, still using the happy GIF format to bring her work to life. We like this little cactus one:
https://www.instagram.com/p/BOU1tpVDtrp
You can check out Ana's portfolio here for a free journey into the mind of an incredibly talented and visionary artist. Until then, appreciate the range of the gif when we start thinking outside the box!