Tim Burton's costume designer Colleen Atwood tells us everything you've wanted to know about the iconic clothing looks in his films
Ever since she earned her first film credit as a wardrobe production assistant for the 1982 film A Little Sex, where she helped organize the trench coats of fictional sex addicts, costume designer Colleen Atwood has grown into a force of nature, rapidly threading new worlds together before moving onto her next project. She's been nominated by the Academy Award for Best Costume Design 11 times, and took home the prize three times — once for her silk kimonos in Memoirs of a Geisha, another for the musical theater-noir vibe of Chicago, and finally for her acid-tripping work in Tim Burton's Alice in Wonderland.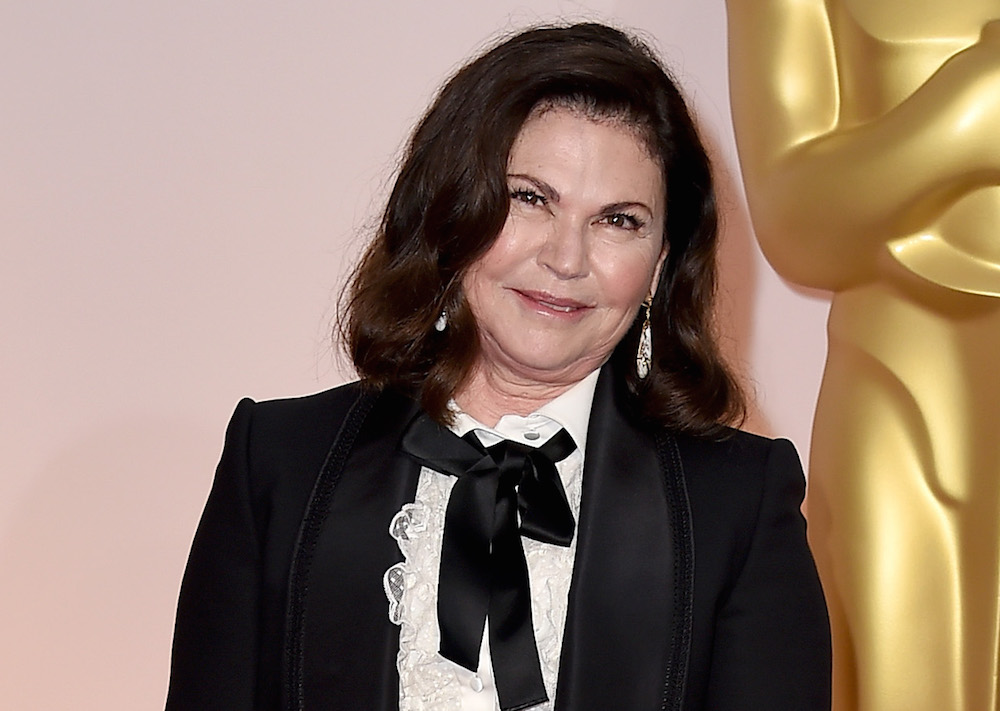 We were lucky enough to briefly interview her about her most recent designs in the latest Burton films, Miss Peregrine's Home For Peculiar Children and Alice Through the Looking Glass, as well as her design influences at large.
HelloGiggles: Miss Peregrine's Home For Peculiar Children is your 11th movie with Tim Burton. During your time working for him have you found yourself designing for many of the same actors?
Colleen Atwood: Yes, I have. Eva Green was in Dark Shadows, and I work with Johnny (Depp) and Mia (Wasikowska). It's always interesting to revisit the same people in new characters with Tim. Sometimes I even run into them on other projects.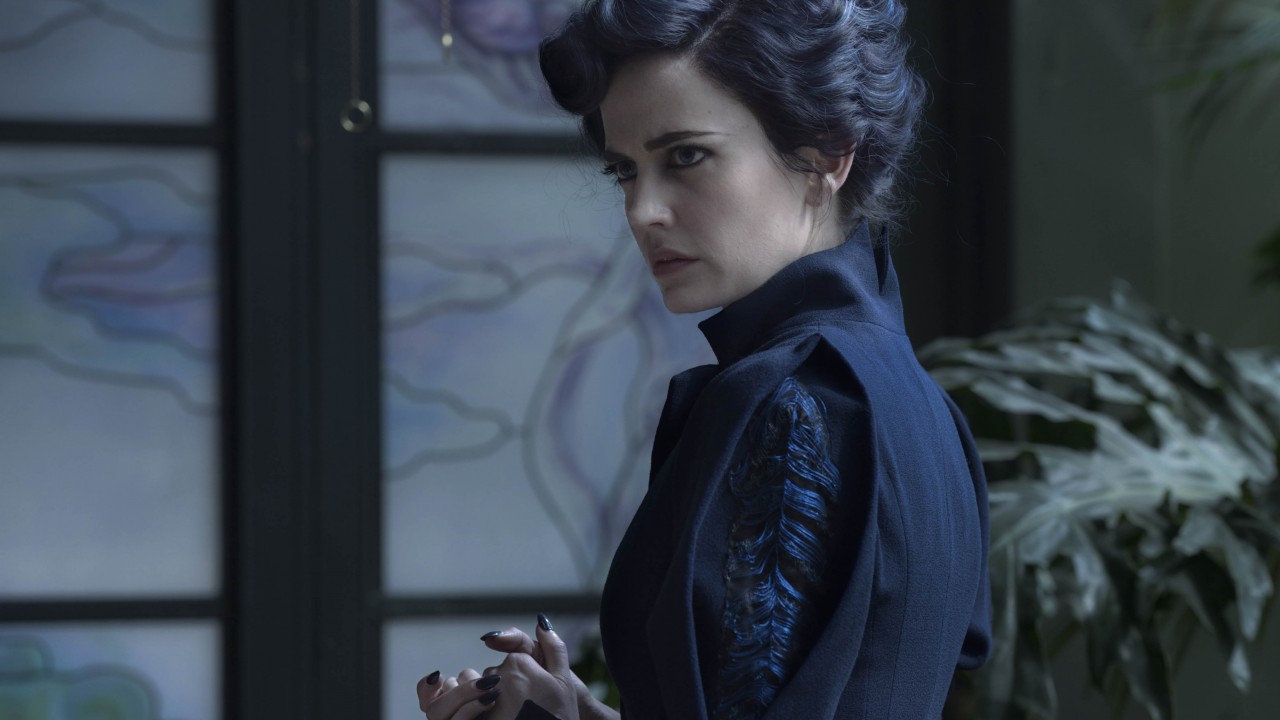 HG: Does the familiarity inspire more freedom in your costume design?
CA: There's a certain kind of freedom working with Tim, because he's the guy that lets everybody go crazy. He's really appreciative of what other people do, so you always want to do something special for him.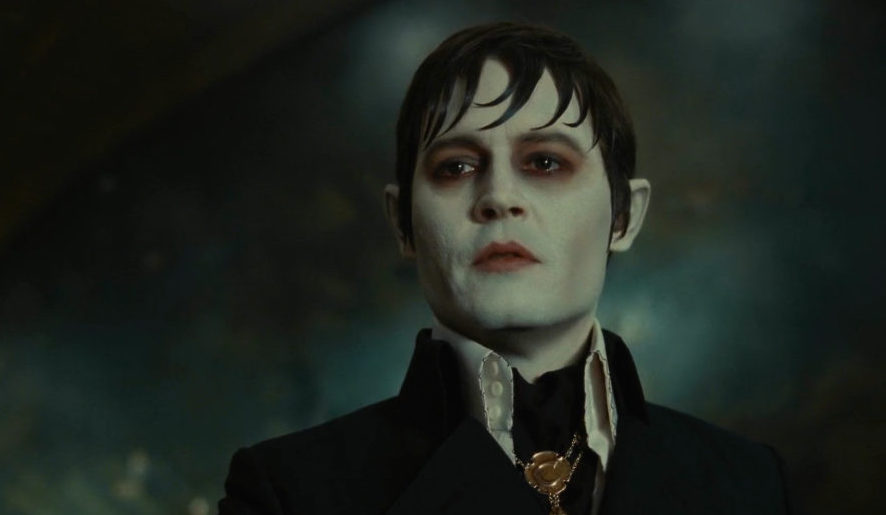 HG: Is your process different when designing for children — does it inspire you to add more or less detail?
CA: Yes, the child actors are wearing these clothes for long hours and modern, everyday clothing for children is very comfortable, so when you put kids in period clothing, they're not used to wearing leather shoes all day long. They're not used to wearing pants made out of wool even if its lined; they're used to their comfort-wear. I always take [comfort] that into consideration with them, because they're children.
When they're working, often during breaks they go to school, so I design clothes they can change out of quickly so they're not going to school in their costumes. Also for kids, you have lots of multiples for them, because during the course of the movie they grow while you're shooting.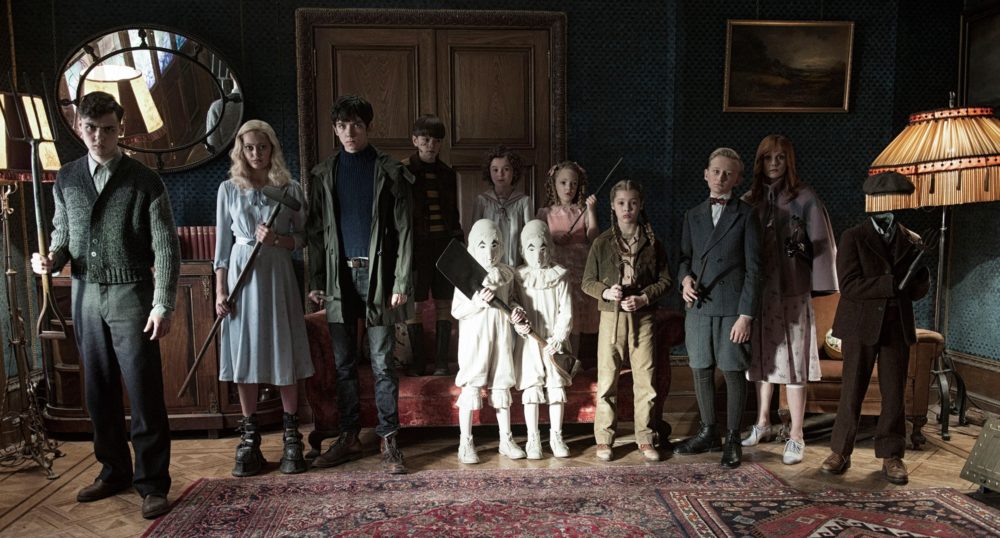 Have you ever designed a costume for a child and had them throw a fit or accidentally destroy it?
CA: Usually, kids are good because they like playing dress-up, so they get really into it! I haven't had too many problems. The only time I had that happen was when I worked on Lemony Snicket, and we had little babies, like two-years-old, on set. When I brought the dress out to one of them she started screaming.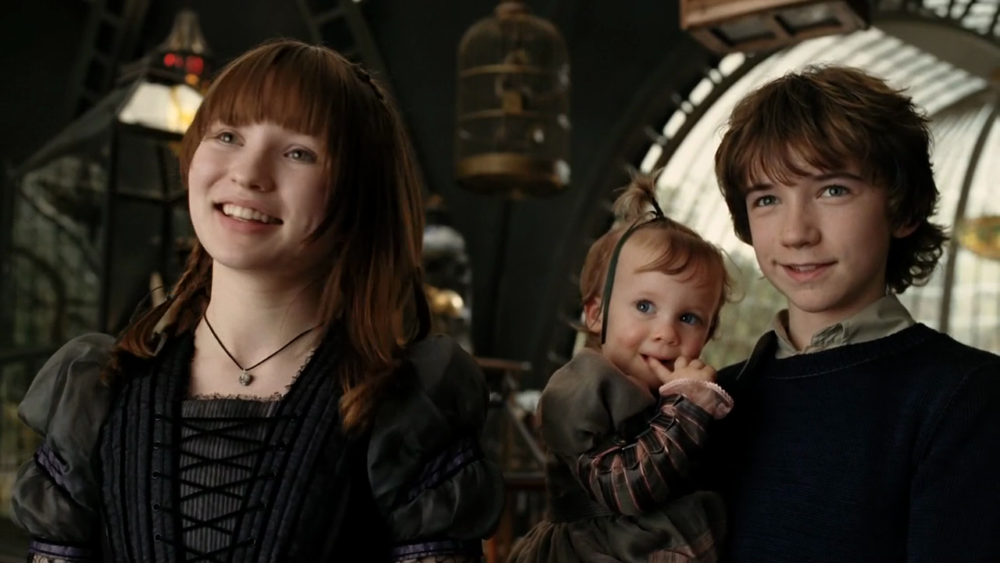 Do you ever keep or wear costumes from the movies you've worked on?
I don't wear costumes I've made for the movies, generally because I don't own them and that would be strange — although if I could pick, maybe I'd keep the Red Queen costume. Usually, when I make costumes for films, the design is owned by the studio and not me, so sometimes I have a textile I developed. I keep little inspiration pieces together as small archives of my projects. It's kind of educational for me to look back and say,"Oh, that's where I started with that." I've been doing costumes for a long time so sometimes I forget what I've done.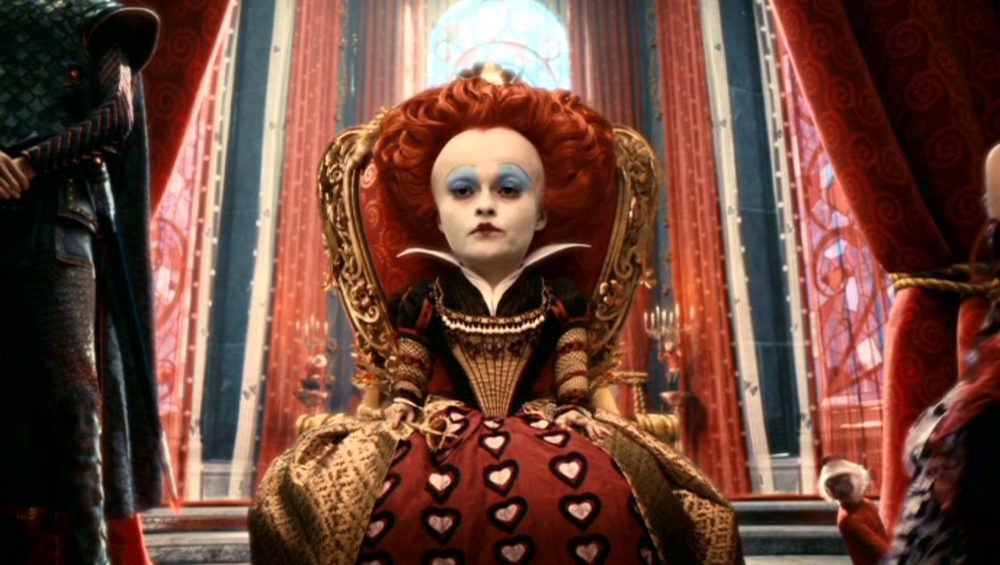 What was your favorite piece to create for Miss Peregrine's Home for Peculiar Children?
CA: I think because it's such a group design for Miss Peregrine, the greatest challenge and thing I liked doing most was figuring out how to make each character individual as a character, but still fit as a group that belonged together. I really liked the shape and fit of Eva's black coat that she briefly wears.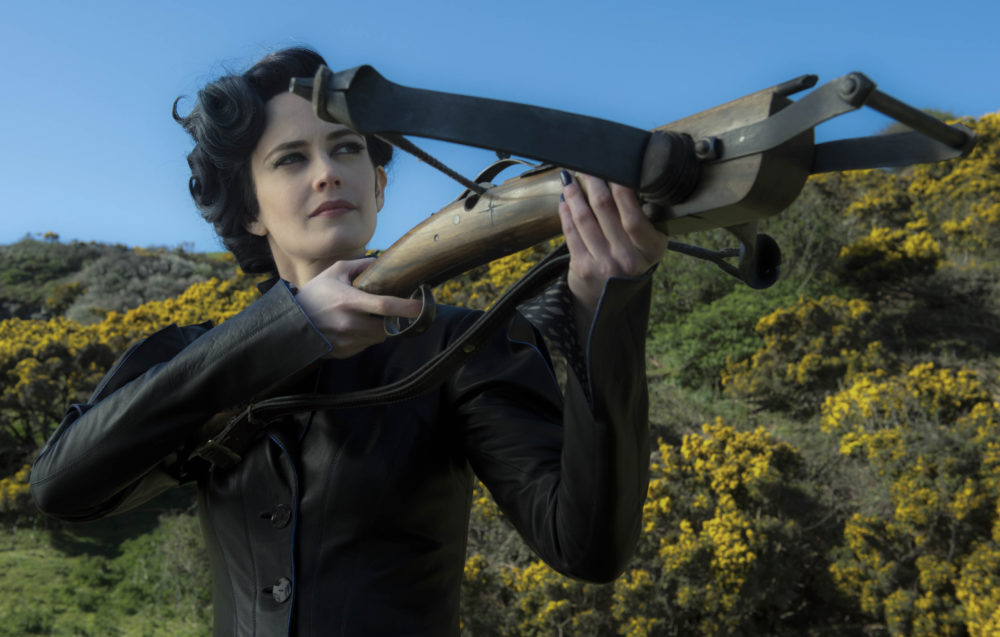 What was the most surprising challenge while working on Alice Through The Looking Glass?
CA: I had characters that came through but they were at different times in their lives, so it was an interesting challenge to create a continuity with the first film, but update the character's looks. In this film, Mia had gone to China, so she has the amazing Chinese reference; she also had her sea captain's look. It was really fun with Johnny, because he was very dreary and colorless in the beginning then he regained his color by the end. Sacha Baron Cohen's costume was a real pinnacle for me because he had so many ideas for the character, so I was trying incorporate all of his and my ideas into the costume. He was happy with it which made me happy, because he's so physical with his acting, so a costume really has to work for a guy like that.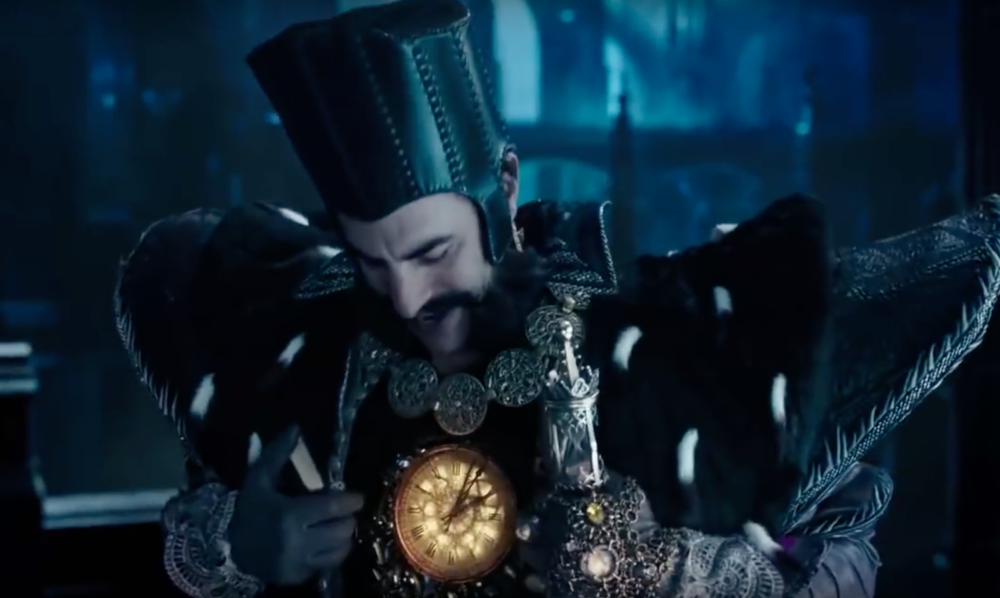 Are there any movies you've worked on that make you particularly nostalgic for the costuming process?
CA: It's funny, there's a movie I did a long time ago called Sleepy Hollow, that I did with Tim Burton, and I hadn't seen it for years. It was recently on television and I watched and I thought, "I had such a nice time making all those costumes." I did a lot of painting and things I hadn't done before while costuming, for that movie. I guess Sleepy Hollow would be the current nostalgic one for me.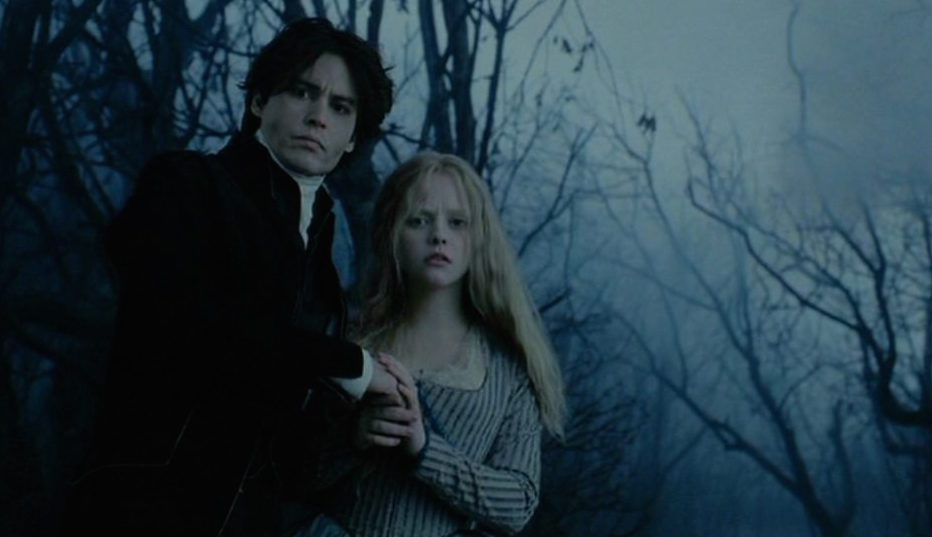 I've read that you went to Cornish College of the Arts and have a fine art background, how does your painting background inspire your costume design?
I think that it's not dissimilar in that you're using layers of color to create a vision of something, whether it's a dress or a sky. I think the way you see color and light defines a lot of what a costume is.
You can check out Colleen Atwood's work in Miss Peregrine's Home for Peculiar Children, in theaters now.