Not a drill: An Almost Famous musical is in the works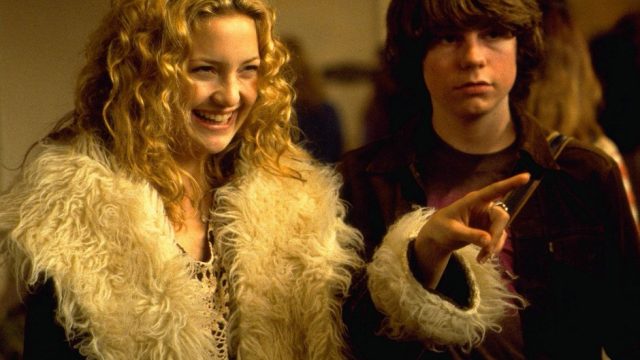 It's happening, you guys. Almost Famous is likely heading to the stage. On Tuesday, September 25th, producers confirmed a musical theater adaptation of Cameron Crowe's iconic 2000 film is in the works 18 years after it first hit theaters.
Though details are slim, so far we know that Crowe will write the script and co-write the lyrics with composer Tom Kitt (who previously scored Next to Normal and the stage version of Bring It On). According to Rolling Stone, Crowe has been developing the musical "for the past couple of years."
"It doesn't even feel like work," he said. "It feels like a new adventure, a natural progression but still true to the question that started it all. 'What do you love about music?' Can't wait to bring it to you in the coming months."
The official announcement comes after Crowe sent fans into a frenzy when he shared a short video of a man playing the piano on Twitter. The clip pans to a series of notes on the wall, and then the words "Almost Famous."
The original film, a retelling of Crowe's teenage experience touring with rock bands in the '70s, earned him an Oscar for Best Original Screenplay and made actress Kate Hudson a household name. It also starred Billy Crudup, Frances McDormand, Philip Seymour Hoffman, and a young Zooey Deschanel.
We can't wait to find out who will play these iconic characters on stage.
There's no word on when and where the show will premiere, but we won't be surprised if it lands on Broadway.
Now, excuse us as we brush up on our fave Almost Famous quotes.