Run, don't walk, because you can stream Amy Sherman-Palladino's brand new show *right now*
Every Gilmore Girls and Bunheads superfan is probably feeling a gaping Amy Sherman-Palladino hole in their lives. Fans are currently begging for more Gilmore Girls following the success of the Netflix revival, A Year in the Life (we are also begging for more Bunheads, if anyone is asking). But so far, there's no other revival on the horizon.
However, for fans looking for a little more ASP in their lives right now, the beloved creator has a new show on Amazon. The pilot episode for The Marvelous Mrs. Maisel is currently on the streaming platform, and can currently be seen by anyone (even those without Amazon Prime!!).
Trust us, the pilot is perfect for the Gilmore Girls loving person in your life.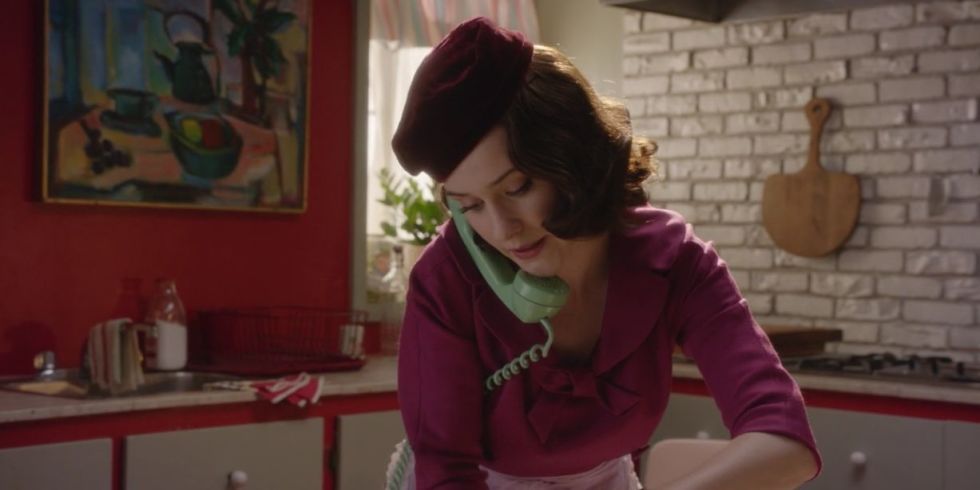 Mrs. Maisel is about the title character, Miriam "Midge" Maisel (Rachel Brosnahan, from House of Cards) who seems to be living in a picture perfect life in the late 1950s. Miriam is a privileged, college-educated Jewish woman living on the Upper West Side of Manhattan with her husband, two kids, and even managed to snag the Rabbi to break fast with following the end of Yom Kippur.
Miriam also plays the manager of sorts for her husband Joel (Michael Zegen), who is embarking on a side career as a stand-up comic. The only problem: Miriam has much better comic timing than Joel.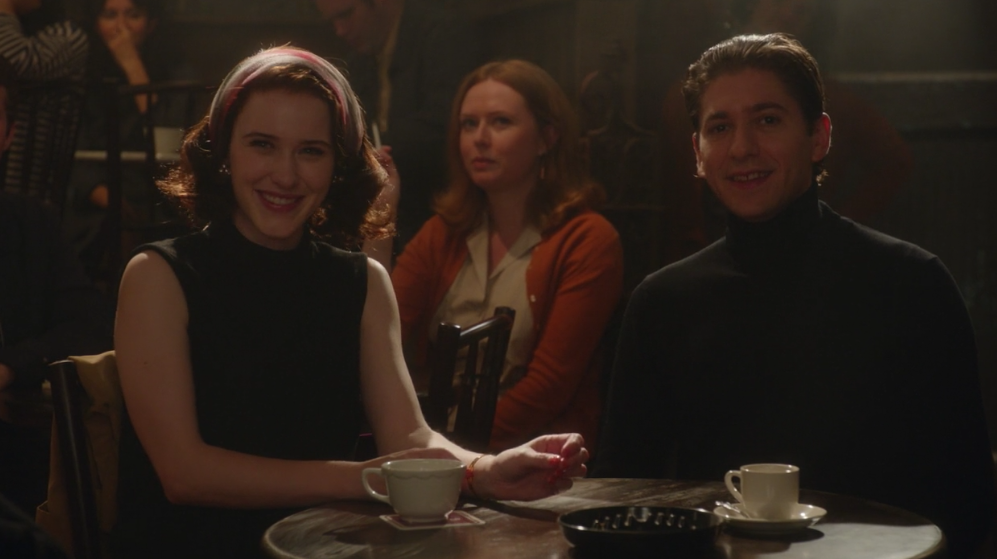 About halfway through the episode, there's a ~plot twist~ that sets Miriam on course for her own career in stand-up. The pilot a few hiccups, but is ultimately effective in setting the series up to be something potentially amazing. Mrs. Maisel features more than a few ASP traits, from the fast-talking main characters to the well-meaning but brash parents to the endless pop culture references.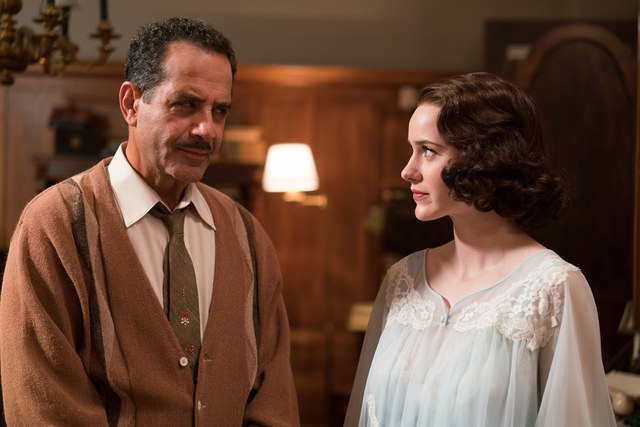 The pilot also stars Tony Shalhoub and Miriam Hinkle as Miriam's parents, Alex Borstein (an ASP vet and the OG Sookie) as comedy club manager Susie, and Luke Kirby as Lenny Bruce (yes,  the Lenny Bruce). Right now, only the first episode of Mrs. Maisel is available due to Amazon's pilot release system (which is hella weird, JUST SAYING), where the streaming platform releases a group of pilot episodes and viewers take a survey to choose which pilots will be picked up for full seasons.
In short, if you want to see more of Mrs. Maisel, you should probably watch it right now, and then tell Amazon how you're dying for more episodes since Netflix is taking their sweet time getting us A Year in the Life Season 2.
We definitely think the series has the potential to be one of ASP's best series and hope we get to see more episodes!