Move over McDreamy, Amy Schumer's boyfriend is our new doctor crush
We're only 27 days into 2016 and it's already turning out to be one exciting year for both Amy Schumer and her boyfriend Ben Hanisch. They've gone to the White House together, attended several award shows, and have also had the #relationshipgoals spotlight shined on them since the start. However, things aren't only smooth sailing in a romantic sense – because both their acting careers seem to be taking off as well.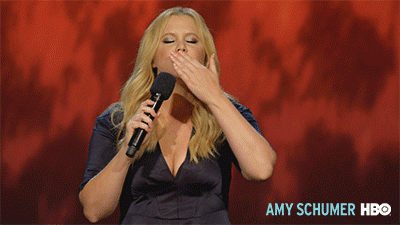 In the last photo posted on his Instagram, Hanisch revealed a snapshot of himself and Amy hanging out in scrubs. He's in scrubs. Amy is wearing an eyepatch, has a cigar in her mouth. And there's fake blood splattered on them… so it's safe to say that Amy's probably acting for her show Inside Amy Schumer. And that Schumer's new boo makes a cute doctor.
Follow-up question: Is Ben also acting for Amy's show?
Two years ago, Hanisch was interviewed by Five O'Clock and is referred to as an aspiring actor. When describing him, it states that "he spent all his money on acting classes upon moving back to Chicago." Oh — and he also starred in a short film called Last Train to Linden in 2014:
With all these facts floating around in our minds, we have to wonder: Is Amy making Ben's dream come true by giving him a role on her show? Maybe he's just an extra and is hidden by his surgical mask the entire time? Or, is the Instagram pic just a fun, spur-of-the-moment shot and we're reading way too much into this harmless photo?
Either way, Ben has our attention and we are 100% on board with him being the new McDreamy. Now, here's one for the road, everyone: